I'm Cheated By My Girlfriend..... I Just Want To Die.....
Question:
My story is a strange one….. I got a mobile friendship with a lady a year ago. She told me that she was married 4 years ago but her husband died 2 years ago of some disease. She explained to me that she was exploited by her in-laws. She has a 2 year old son, too.

We started talking and our relationship grew day by day. We even met at coffee shops a few times. Seeing her condition and state of mind, I started caring about her. She was also attracted to me and she also cared about me.

I wanted to propose to her because I really started loving her a lot. But, before I proposed, she proposed to me. I was on 7th heaven. I always thought of her and that meant she was on my mind all the time. My liking was really strong for her and I think it is same now. We even had physical relations many times.

One day, I got shocking news from one of her friends who to me that her husband is alive, works in an Arab country, and that she was just passing her time with me.

Therapists are Standing By to Treat Your Depression, Anxiety or Other Mental Health Needs

Ad

I was just shocked…..! I cried for three long days without eating and sleeping. I really loved her and I think I still do. My love has not lessened for her.

When I asked her about the truth she started weeping and said that, yes, at the start of our relationship she was just passing her time but now she loves me a lot and can't leave me. She explained that her husband was very rude to her. She said that, at first, she needed someone to make friendship with, but now she has really started loving me. She asked me to forgive her and not to break up the relationship.

I want to leave her but I can't. We still talk daily and I just can't stop talking to her.

I think you are now a bit familiar about my state of mind. I really want to die because I know I can never, ever tell her to end the relationship. If that happens I will cry daily as I'm doing now.

So I Just Want To Die….. Please Help Me Out Of This Mess….. Please Please Please…..
This Disclaimer applies to the Answer Below
Dr. Schwartz responds to questions about psychotherapy and mental health problems, from the perspective of his training in clinical psychology.
Dr. Schwartz intends his responses to provide general educational information to the readership of this website; answers should not be understood to be specific advice intended for any particular individual(s).
Questions submitted to this column are not guaranteed to receive responses.
No correspondence takes place.
No ongoing relationship of any sort (including but not limited to any form of professional relationship) is implied or offered by Dr. Schwartz to people submitting questions.
Dr. Schwartz, Mental Help Net and CenterSite, LLC make no warranties, express or implied, about the information presented in this column. Dr. Schwartz and Mental Help Net disclaim any and all merchantability or warranty of fitness for a particular purpose or liability in connection with the use or misuse of this service.
Always consult with your psychotherapist, physician, or psychiatrist first before changing any aspect of your treatment regimen. Do not stop your medication or change the dose of your medication without first consulting with your physician.
Answer:
It is always difficult to end a relationship. It provokes feelings of loss, anger, resentment and a state of mourning. However, there is no reason for you to want to die. Actually, it does not make sense. Not only did this woman lie to you but caused you to live under a set of false pretenses about her supposed widowhood and "love' for you. Rather than wanting to die, I would expect that you would feel very angry with this person for deceiving you. Think about it, not only did she lie to you but she admitted to wanting to "pass her time with you." Is that really love? Not to me!
Healthy relationships are built on a foundation of trust. Given the way this woman started to relate to you, how could you ever trust her again. Even if she wanted friendship, she could have told you this from the outset. If she wanted friendship, she could have told you that she is married and that her husband is away. Instead, she directly mislead you by telling you that he dies of "some disease." I wonder what she told her husband, who is far away in the Middle East? She has lied to two men in her life at the current time. How many other people has she lied to? Is that really love? Is this a loving person? I doubt it!
I always marvel about the way people can be emotionally and physically abused by their partner, who, after being victimized, states that they still love this person. What is there to love about someone who is a liar, emotional abuser and a physical abuser? I am not suggesting that she was physically abusive. But, emotional abuse? There is no doubt about that.
Perhaps your real problem is that you tend to be dependent, feeling as if you cannot live without the other individual, regardless of how mean to you they are. If this is true, you are not alone. It is one reason why too many people remain in these dysfunctional relationships even though they know better.
You seem to know better. It appears to me that your first instinct was to end things. That was a good instinct and, in my opinion, one that you should follow through on.
There are plenty of women out there who are looking for a good man to relate to. Move on and find someone who can make you happy and whom you can make happy. Like my late and great grandma used to counsel me: "There's plenty of fish in the sea." Its true.
Best of Luck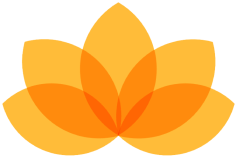 Myndfulness App
Designed to Help You Feel Better Daily
Download Now For Free
Ad