11 Year Old Daughter Jealous Of My Boyfriend
Question:
I have been divorced from my daughter's father for almost 11 years. The man I am now dating is the first real boyfriend I have had since my divorce. He is also divorced and has 3 daughters who live with their mother in another state.

The issue I have is with my 11 year old daughter. She is very jealous of every aspect of my relationship. She wants to know what we are talking about when he and I are having a conversation. She wants to know what he and I are doing when we are out on a date. We spend one night a weekend with her and allow her to invite a friend. We play board games, go bowling, to the movies, sporting events, dinner, all types of things and this was my boyfriend's idea. He wants things to be easier with her but nothing seems to be working. It's putting strain on our relationship and I don't know what to say to her to get her to understand how it makes me feel. I feel very stressed and caught in the middle because I want everyone to be satisfied and happy, including me.
This Disclaimer applies to the Answer Below
Dr. Schwartz responds to questions about psychotherapy and mental health problems, from the perspective of his training in clinical psychology.
Dr. Schwartz intends his responses to provide general educational information to the readership of this website; answers should not be understood to be specific advice intended for any particular individual(s).
Questions submitted to this column are not guaranteed to receive responses.
No correspondence takes place.
No ongoing relationship of any sort (including but not limited to any form of professional relationship) is implied or offered by Dr. Schwartz to people submitting questions.
Dr. Schwartz, Mental Help Net and CenterSite, LLC make no warranties, express or implied, about the information presented in this column. Dr. Schwartz and Mental Help Net disclaim any and all merchantability or warranty of fitness for a particular purpose or liability in connection with the use or misuse of this service.
Always consult with your psychotherapist, physician, or psychiatrist first before changing any aspect of your treatment regimen. Do not stop your medication or change the dose of your medication without first consulting with your physician.
Answer:
Mom, you are facing a very common problem that afflicts people who are divorced, with children and forming relationships with new partners who also have children. In fact I will soon be posting a new article on Mental Help.Net about what is referred to as the Blended Family.
One of the things that I find very striking about your question is that you are attempting to get your daughter to understand. After all, you are the mom, the adult and the head of the family. Aren't you the person who needs to understand? I am sorry if this sounds somewhat critical because that is not what I am trying to convey. Rather, I want to send a strong message to you that you need to make a much greater effort to understand your daughter. Let me explain what I mean and how to do this.
At 11 years of age, your daughter stands at the threshold of adolescence. Perhaps she has already began the pubescent stage of development when hormones are beginning to rage. She is starting this difficult new stage of life, or she is about to, and it raises many anxieties, fears and questions in her mind about life and what it means to become a woman.
You and your boyfriend have done a very nice job of including her in your activities and I applaud you both for that and him for taking the initiative.
Therapists are Standing By to Treat Your Depression, Anxiety or Other Mental Health Needs
Ad
However, you, in your role of mom, need to start talking to your daughter in a way that is more serious than, "Daughter, please understand me." No. You need to ask her what she is thinking and feeling about you and this boyfriend. Does she fear that she will lose you because of him? Does she know what adult men and women boy and girlfriends do together? Is she thinking about sex(she is liable to say that is gross).
In other words, mom, you need to understand her, what is happening in her mind, in her world, in her imagination. In addition, you need to assure her of your continued love for and dedication to her as the number one person in her life.
By the way, I am not so certain that what your daughter is saying is really jealousy. All of this may be anxiety about things changing, fear of losing you and facing the unknown. Remember, she is changing and life is changing. Not easy for most kids.
Do not just talk to your daughter. Listen to her and reassure her and be very patient.
By the way, I hope you and he have time to go out without your daughter and share private alone time.
Best of Luck
More "Ask Dr. Schwartz" View Columnists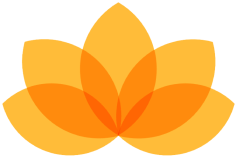 Myndfulness App
Designed to Help You Feel Better Daily
Download Now For Free
Ad