Mother Showering & Sleeping In Same Bed With 5 Year Old
Question:
Please help, I'm extremely concerned. My fiance has a son, who is 5 let's just say his name is "Roy". Now "Roys" mother is his primary care giver he's there for the most part 5 days a week, we get him for a couple hours during the week and Saturday afternoon to Sunday afternoon. His mothers shares a bed with him (even though "Roy" has his own bedroom and his own bed. "Roys" mother also showers with him on a daily basis-6 days a week. Now to me this is so……. abnormal. My question is whether or not she is causing any future mental develpoment problems???? My fiance is also very concerned but is very passive. We attempted to explain to "Roy" he should take a shower alone and sleep alone which he does while he is at our house and he screams and cries and said his mom is the boss. What is your opinion, and what should we do if anything.
This Disclaimer applies to the Answer Below
Dr. Schwartz responds to questions about psychotherapy and mental health problems, from the perspective of his training in clinical psychology.
Dr. Schwartz intends his responses to provide general educational information to the readership of this website; answers should not be understood to be specific advice intended for any particular individual(s).
Questions submitted to this column are not guaranteed to receive responses.
No correspondence takes place.
No ongoing relationship of any sort (including but not limited to any form of professional relationship) is implied or offered by Dr. Schwartz to people submitting questions.
Dr. Schwartz, Mental Help Net and CenterSite, LLC make no warranties, express or implied, about the information presented in this column. Dr. Schwartz and Mental Help Net disclaim any and all merchantability or warranty of fitness for a particular purpose or liability in connection with the use or misuse of this service.
Always consult with your psychotherapist, physician, or psychiatrist first before changing any aspect of your treatment regimen. Do not stop your medication or change the dose of your medication without first consulting with your physician.
Answer:
There was a time when it was believed that children would suffer terrible trauma if they saw the nude bodies of their parents or of other adults. It was thought that viewing nude bodies was too stimulating for children and could harm their development. While it is true that it would be better if "Roy" slept in his own bed and did not shower with his mother it is not necessarily for reasons having to do with sexual trauma. Let me explain:
In societies where there are few or no clothes, such as among the Bushmen of the Kalahari Desert, anthropologists have found no evidence of psychological harm to Bushmen children.
However, in modern society today there are other problems with families and children must learn to cope. For one, we live in a clothed society. Social norms in the United States as around most of the world today, it is expected and even demanded that people wear clothing. There are a few exceptions in some countries such as France. However, those exceptions are restricted to certain beach locations where people are free to sun bathe without wearing clothing. The French Riviera is one such area. For the remainder of the world, from the United States going east, west, north and south, the world is expected to wear clothes. Therefore, what Roy's mother is doing is counter to what Roy will experience throughout the rest of his life.
Roy faces a much more serious problem as a result of sleeping in bed with his mother and showering with her. An important aspect of development is the establishment and reinforcement of boundaries among people. Boundaries refer to the fact that every human being has a certain amount of space around the self and other people. Psychologically, everyone must learn that each human being has separate identity and is entitled to their separate space. The establishment and reinforcement of boundaries are made more difficult for Roy because he may not learn that there is a separation or distance between parents and children. In terms of generations in modern society, there are certain behaviors that parents and adults do not reveal to children. Among these are sexual behavior and revealing the adult nude body. Clothes are an additional way to maintain the fact of boundaries between children and adults.
Therapists are Standing By to Treat Your Depression, Anxiety or Other Mental Health Needs
Ad
But, what about sexuality?
The fact is that showing with his mother could be over-stimulating for Roy. After all, in a social structure where everyone dresses and the body is kept hidden, viewing his mother's body can be experienced as exciting for Roy. At age five, this is more stimulation or excitation than he needs or would know what to do with. Yes, children at age five and younger do experience sexual feelings. We do not want them distracted by sex but to direct their energies into learning, competing and socializing.
Overall, it would be much better for Roy's mother to stop showering with him or allowing him to sleep with her. He is a big enough boy to do these things by himself. That is what is meant by setting boundaries: Roy is big enough or old enough to sleep in his own bed and care for his own showering or bathing. These things would help him learn that he is capable which then allows him to strengthen his sense of self and self control.
What can you do?
Telling Roy to shower and sleep by himself is not helpful because he is not old enough to persuade his mother. Besides, by telling him these things you are pitting him against his mother and you, your fiancée and his mother need to present a united front to Roy so that he does not come to feel that he can manipulate either his mother or father by telling each that the other has given him permission for something.
You and/or Roy's father need to speak to Roy's mother in a friendly and accepting way and encourage her to allow Roy to sleep in his own bed and shower along for Roy's sake. In having this discussion it is important to be friendly and encouraging rather than hostile or competitive.
Unless his mother is seducing Roy there is no clear proof that he is being caused harm even though what she is doing runs counter to common practice.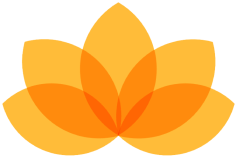 Myndfulness App
Designed to Help You Feel Better Daily
Download Now For Free
Ad