How To Help A Womanizing Friend?
Question:
I'd like to help a close friend who I believe is a womanizer?? I've known this person for 8 years. He's been engaged to the same person twice and every time he got close to his wedding date he became afraid, backed out of the relationship and started a flurry of sexual relationships with as many as 3 different women at the same time. Even while engaged, he saw other women on the side. He has never been honest with any of the women he's involved himself with. His patterns and deceptive behavior are reocurring. He's been acting this way since he was 21 years old and he is now 48. He doesn't feel as though he has any problems and lives in a fantasy world. He lies to his family and coworkers about his engagement. They beleive he and his ex-fiance are still a couple. He is a leader in the church and most of the women he is pursuing are in the same church, including his ex-fiance! One of the women he is currently involved with is married! In pursuit of these sexual relationships, his relationship with his son has suffered because he isn't spending time with him. His son now feels like his dad has abandoned him and tried to kill himself. In addition to his son, I'm concerned for my friend's mental and physical health. What is the best way to talk and reach out to him? He doesn't think he has a problem and becomes furious when you try to talk to him about it. If I am able to engage in conversation about what he's doing he shuts down and doesn't talk to me at all–you leave thinking that you were the only one that said something. What could be the causes of his fear of committment and living this lifestyle? He's destroying his and other people's lives with his hazardous behavior. Please help me to help him (even ifhe doesn't want the help).
This Disclaimer applies to the Answer Below
'Anne' is the pseudonym for the individual who writes this relationship advice column.
'Anne' bases her responses on her personal experiences and not on professional training or study. She does not represent herself to be a psychologist, therapist, counselor or professional helper of any sort. Her responses are offered from the perspective of a friend or mentor only.
Anne intends her responses to provide general information to the readership of this website; answers should not be understood to be specific advice intended for any particular individual(s).
Questions submitted to this column are not guaranteed to receive responses.
No correspondence takes place.
No ongoing relationship of any sort (including but not limited to any form of professional relationship) is implied or offered by 'Anne' to people submitting questions.
'Anne', Mental Help Net and CenterSite, LLC make no warranties, express or implied, about the information presented in this column. 'Anne' and Mental Help Net disclaim any and all merchantability or warranty of fitness for a particular purpose or liability in connection with the use or misuse of this service.
Always consult with your psychotherapist, physician, or psychiatrist first before changing any aspect of your treatment regimen. Do not stop your medication or change the dose of your medication without first consulting with your physician.
Answer:
The term "Womanizer" has no formal definition, but I believe it would apply to your friend on the strength of the evidence you've reported here. He would also appear to be committment-phobic, unethical, selfish and profoundly immature in his approach to life. The people I have known who behave in the manner you are describing have generally qualified for a further descriptive term as well, "Narcissist". However, you don't provide enough detail to say for sure if that latter term applies to your friend.
I can appreciate your wanting to help your friend, but he sounds rather beyond reach to me. You've tried to bring this issue up with him, as you've expressed, and he has basically demonstrated that he cannot or will not discuss the issue or make changes. I would recommend you try again if you think you maybe have not made yourself absolutely clear in describing the problems you note, the way that his health and his son's health is suffering, etc. and asking him to get some help. If you have made yourself clear and he still won't respond, there aren't a whole lot of other options. You might compose a well thought out letter expressing your concern for his welfare, making clear what you see as the problems, and providing him with the telephone numbers of one or two good therapists in town who could see him. There is no guarentee that this will work either (although it may be less threatening for him to read a letter than to be confronted face to face). You can't push too hard either, becuase if you do, you risk breaking the friendship with your friend, who surely needs your friendship more than you need his. Ultimately, you need to accept that you may not be able to help your friend directly, and prepare yourself for the series of melt-downs that will inevitably come out of his sort of chaotic lifestyle. Maybe you can reach out to the son, and help him to understand that it is the father who is ill, and that his (son's) worth is not dependent on his father's regard. Maybe you can come to some internal understanding with yourself that after a certain point, there is little you can do to 'fix' the situation in any active sense, and make peace with yourself on that account.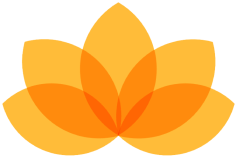 Myndfulness App
Designed to Help You Feel Better Daily
Download Now For Free
Ad