Husband With Erratic Behavior
Question:
Dr. Dombeck, My husband and I are in marriage counseling for his affairs. He commits to working on our marriage one session, then wants out the next. He has been diagnosed with depression, but I think its more. He just told me he doesn't want a sexual relationship with me but loves me dearly. He says he needs intensity that I can't give. He doesn't want to leave for fear of abandonment. In his mind, he stays, he doesn't stay, he stays, he doesn't stay. I asked him last night if he knew his feelings or him mind, and he said no. He said he thought he was schizophrenic. This doesn't add up to the criteria for schizophrenia. I would say he could be borderline? He has abandonment issues from 10 years old. He moved out at 15. He needs constant excitement and reassurance, but then wants to leave. This is driving me crazy. It has been going on for 20 years. Please help me figure what's wrong with him. Thank you! Jay
This Disclaimer applies to the Answer Below
Dr. Dombeck responds to questions about psychotherapy and mental health problems, from the perspective of his training in clinical psychology.
Dr. Dombeck intends his responses to provide general educational information to the readership of this website; answers should not be understood to be specific advice intended for any particular individual(s).
Questions submitted to this column are not guaranteed to receive responses.
No correspondence takes place.
No ongoing relationship of any sort (including but not limited to any form of professional relationship) is implied or offered by Dr. Dombeck to people submitting questions.
Dr. Dombeck, Mental Help Net and CenterSite, LLC make no warranties, express or implied, about the information presented in this column. Dr. Dombeck and Mental Help Net disclaim any and all merchantability or warranty of fitness for a particular purpose or liability in connection with the use or misuse of this service.
Always consult with your psychotherapist, physician, or psychiatrist first before changing any aspect of your treatment regimen. Do not stop your medication or change the dose of your medication without first consulting with your physician.
Answer:
It seems unlikely that your husband is dealing with Schizophrenia. There would be more psychotic behavior happening. What you're describing is ambivalence and impulsiveness. Very different sort of thing. Yes, a feature of Borderline Personality disorder has to do with a pronounced fear of abandonment. And, yes too, impulsive, emotionally motivated behavior and a sort of flip-flop back and forth between different points of view can be characteristic of Borderline Personality Disorder. However, resist the urge to over-pathologize, I think. You've not supplied enough information to make the call one way or another, and there are many people in the world who aren't Borderline who are also basically impulsive types. Fear of abandonment is a pretty universal thing, especially when you are in a relationship crisis as you both surely are. And ambivalence is a fairly expectable part of being in a relationship crisis as well. Especially if the ambivalence and impulsiveness and fear of abandonment are not a permanent feature of your husband's personality but rather have coincided with this crisis, you should give him the benefit of the doubt, diagnostically.
A more important question than what your husband's diagnosis might be is why is it important for you to know? If your husband does have a clinically describable issue, would that make him any more or less desirable as a partner? Would you leave him if he had a diagnosis but not if he doesn't? Why is it important to know?
Some people want a diagnosis because they want an excuse to explain and excuse bad behavior. I counseled a couple once where the wife was working hard to excuse her husband's bad behavior and what she came up with was that he wasn't responsible for acting badly because he had 'Adult ADHD'. Though there was some merit to her position, as I look back on those events, the memory of her reaching for the excuse so desperately is what stays with me now. She needed to be able to excuse him, because otherwise she would have to take a stand and challenge him and she was too fearful to do that. Don't be like that woman, if you can avoid it.
A better question than what is wrong with him is what is wrong with you? Not that there is anything wrong with you per se, but you are spending a lot of time worried about what is going on for this other person, and I don't see you spending time thinking about what is going on for you. It has to be quite difficult living with this person who can't seem to value you as a person, but rather needs you as a substitute parent object to alternatively embrace and reject. It's okay to own that frustration and perhaps even anger. What keeps you wanting to be with him? What redeeming qualities does this man have that make him special. What fears or responsibilities do you have that might keep you locked into a relationship that isn't working? What in your own history has helped to shape you into a person who is more focused on the needs of others than your own needs?
Therapists are Standing By to Treat Your Depression, Anxiety or Other Mental Health Needs
Ad
You might think that I'm encouraging you to think in a more selfish vein, and you'd be right. However, there is selfishness and then there is selfishness. It is healthy to pay attention to your own needs and to act assertively to shape your relationships so that those needs are met. In order to do this you have to be selfish enough to know what your needs are. That is healthy selfishness. Healthy selfishness helps support adult mutuality. If you are able to meet your own needs well, you are free to love and be loved also. Without this sort of selfishness on board, you will orbit someone else. That is okay with some people and that is fine. The thing is, it is good to examine these ways that we relate to others so that our choices can be truly chosen rather than simply backed into by default. Unhealthy selfishness is when your own selfishness goes beyond advocating for yourself and crosses the line into taking advantage of other people.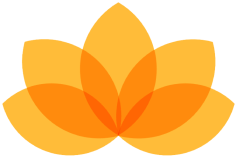 Myndfulness App
Designed to Help You Feel Better Daily
Download Now For Free
Ad