AM I BEING ABUSED BY MY THERAPIST?
Question:
I HAVE BEEN IN THERAPY FOR FOUR YEARS WITH THE SAME THERAPIST. FROM THE START SHE INSINUATED THAT SHE DID NOT CARE ABOUT ME. SHE SAID "YOU NEED TO CARE ENOUGH FOR THE BOTH OF US". I REVEAL TO HER THAT I WAS MOLESTED AS A CHILD. SHE JUST SMIRKED AND SAID NOTHING. SO QUITE NATURALLY I FEEL LIKE SHE DID NOT BELIEVE ME. SHE HAVE SAID TO ME THAT I MAKE IT HARD FOR HER TO CARE ABOUT ME. SHE HAS CALLED ME TO SAY THAT SHE GAVE MY APPOINTMENT TO SOMEONE ELSE. I ASKED HER WHY AND SHE BECAME HOSTILE AND SAID "I HAD A CHOICE TO MAKE AND I MADE IT". I WAS SO HURT. I FEEL LIKE I'M NOT IMPORTANT. MY MENTAL ILLNESS IS BORDERLINE PERSONALITY DISORDER. IF I'M UPSET I CALL HER AND LEAVE HER A MESSAGE BUT SHE WON'T CALL ME BACK. I ASKED HER WHY SHE DIDN'T CALL ME BACK. SHE'LL SAY IT WAS BECAUSE SHE WAS BUSY. BUT, LATELY SHE HAS SAID THAT ALL I'M DOING IS SETTING MYSELF UP TO BE DISAPPOINTED IF I EXPECT HER TO CALL ME BACK. I WON'T GO ON BECAUSE I'M GETTING TOO UPSET JUST THINKING ABOUT THE OTHER COMMENTS SHE HAS MADE. NOW I FEEL LIKE THERES NO HOPE OF ME EVER GETTING BETTER. I KNOW I COULD GO AND TRY TO FIND ANOTHER THERAPIST. BUT I WON'T BECAUSE I'M AFRAID THAT THE NEW THERAPIST WOULDN'T LIKE ME EITHER. I JUST WISHED THAT I WAS DEAD. EVERY SINGLE DAY I'M THINKING ABOUT THE WAY SHE HAS TREATED ME. I JUST DON'T KNOW WHAT TO DO.
This Disclaimer applies to the Answer Below
Dr. Schwartz responds to questions about psychotherapy and mental health problems, from the perspective of his training in clinical psychology.
Dr. Schwartz intends his responses to provide general educational information to the readership of this website; answers should not be understood to be specific advice intended for any particular individual(s).
Questions submitted to this column are not guaranteed to receive responses.
No correspondence takes place.
No ongoing relationship of any sort (including but not limited to any form of professional relationship) is implied or offered by Dr. Schwartz to people submitting questions.
Dr. Schwartz, Mental Help Net and CenterSite, LLC make no warranties, express or implied, about the information presented in this column. Dr. Schwartz and Mental Help Net disclaim any and all merchantability or warranty of fitness for a particular purpose or liability in connection with the use or misuse of this service.
Always consult with your psychotherapist, physician, or psychiatrist first before changing any aspect of your treatment regimen. Do not stop your medication or change the dose of your medication without first consulting with your physician.
Answer:
I am sorry that you have been through such difficult times with this therapist and over four years. However, I want to assure you that it is "not the end of the world." What I mean is that just because this therapist did not work out there is no reason for you to believe that there is no hope.
It is a common thing that a particular client and therapist are not a good fit. It is just too bad that it took four years to discover this. However, I would not define that as abuse.
Of course, I do not approve of the way this therapist handled the situation. The proper and professional thing to do when a therapist is convinced that a client is not working out is to refer that client to another therapist and not just abandon that individual. However, as in every other profession, there are those practitioners who are skilled and do the right thing and there are others who are not.
What you should do:
Therapists are Standing By to Treat Your Depression, Anxiety or Other Mental Health Needs
Ad
First, I strongly recommend that you stop calling this therapist because you are only getting more upset and frustrated. This therapy is over and you need to move on.
Second, if it is true that your diagnosis is Borderline Personality Disorder, and I have no way of knowing whether or not this is correct, then you should enter a different type of therapy than what you had with this last therapist. In fact, even if you do not have that diagnosis, I recommend that you enter a different type of therapy and here it is:
Third, I suggest that you find a clinical psychologist or licensed clinical social worker who is trained in and experienced with the use of Cognitive Behavioral Therapy(CBT) and who also knows how to use Dialectical Behavior Therapy(DBT). DBT is a type of CBT that is particularly helpful for those with Borderline Personality Disorder. In fact, group therapy using DBT is especially useful. These types of therapy are much more specific and geared towards helping people reduce tension and learn how to handle emotions and improve their relationships with other people.
Speak to your medical doctor about a referral or do a search on the Internet for this type of practitioner in your area. If you have insurance you can do a search among the therapists listed in the network for the insurance company.
Best of Luck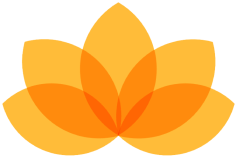 Myndfulness App
Designed to Help You Feel Better Daily
Download Now For Free
Ad