What To Do When Your Therapist Quits?
Question:
I have been in therapy with the same clinical psychologist for 10 years. For the most part, we have seen each other or talked by phone every week for the entire 10 years. I did the work and became a new person. In the last year, repressed memories of abuse surfaced for the first time for which I am having difficulty processing. In this year, my life and the therapist's life have fallen apart for different reasons. However, now the therapist tells me in a session that we are done. The therapist can not handle me anymore. I am kind of lost here struggling with memories and now the lose of this person who has been an integral part of life. Should I find someone else or go it alone?
This Disclaimer applies to the Answer Below
Dr. Dombeck responds to questions about psychotherapy and mental health problems, from the perspective of his training in clinical psychology.
Dr. Dombeck intends his responses to provide general educational information to the readership of this website; answers should not be understood to be specific advice intended for any particular individual(s).
Questions submitted to this column are not guaranteed to receive responses.
No correspondence takes place.
No ongoing relationship of any sort (including but not limited to any form of professional relationship) is implied or offered by Dr. Dombeck to people submitting questions.
Dr. Dombeck, Mental Help Net and CenterSite, LLC make no warranties, express or implied, about the information presented in this column. Dr. Dombeck and Mental Help Net disclaim any and all merchantability or warranty of fitness for a particular purpose or liability in connection with the use or misuse of this service.
Always consult with your psychotherapist, physician, or psychiatrist first before changing any aspect of your treatment regimen. Do not stop your medication or change the dose of your medication without first consulting with your physician.
Answer:
It is very sad when a productive ten year therapy relationship ends. It doesn't take much to see that you are grieving this therapy termination as a very profound loss. It is clear from your letter that this therapist was a very important if not critical support to you during trying times and that you have come to depend upon your therapist. It is very sad that this support and this particular therapy context can no longer be available to you. It is also sad that the timing is so bad now that you've got this new issue of abuse memories to discuss.
Still, the larger perspective here is that all human relationships have in common that they come to an end and therapy relationships are no different. You are worried that your therapist can no longer "handle you", but there are multiple senses of what that phrase can mean. You might be thinking that you've done something to cause your therapist to dislike you so intensely that he cannot work with you anymore. This is unlikely, it seems to me, especially after a 10 year ongoing relationship. A more likely occurrence would be that something has changed in the therapist's life which is affecting his ability to see patients in general. Where I'm going with this is that whatever it is that is causing your therapist to terminate the relationship, it is probably not personal. It might feel personal, but try to keep in mind that it probably isn't as this knowledge will help make the separation more tolerable.
If you feel you've got continuing issues that would benefit from continuing therapy, as seems to be the case, then by all means continue with therapy. You will need to find a new therapist, of course. Your old therapist can and should help refer you to a new therapist or two who might be a good fit for you.
Be prepared to resent the new therapist for a good long while. You've been rejected by the previous therapist even though I doubt it was personal. When you feel attached to a relationship and that relationship ends, you tend to take it hard. This is even more the case when it is your therapist who has needed to end the relationship. Therapists are supposed to have the power to cure (or so patients often think) and so it might feel a double betrayal that your therapist turned out to be just human in the end. You can and should talk about any such grief or anger feelings you have with your new therapist, and also expect to need to test and distrust the new therapist for a good long while. It's normal to grieve significant losses (and yes, this qualifies as a significant loss); it hurts; As best you can, however, you move forward and you get on with the business of taking care of yourself and those you love.
Therapists are Standing By to Treat Your Depression, Anxiety or Other Mental Health Needs
Ad
More "Ask Dr. Dombeck" View Columnists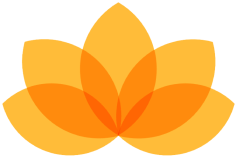 Myndfulness App
Designed to Help You Feel Better Daily
Download Now For Free
Ad