Question:
I have an older sister who has always shown signs of a mental disorder, possibly a personality disorder, I am not sure what. My mom has confided in me now that I am an adult and a parent of two, and she explains how helpless she felt ever since my sister was a small baby. She knew something was wrong, but couldn't find anyone to help. Often she was told that she needed to give more attention to my sister, or that she was giving too much attention to her. Throughout my life, I have story after story of problems with my sister. In my early twenties I saw a therapist and made a conscious decision to remove myself from her life whenever possible. We didn't even attend each other's weddings. But when we had kids, we became civil with one another, choosing to be around one another so that our children can know each other.

Recently my sister's husband called my parents in crisis. He said that he didn't know what to do anymore and that he needed to let them in on what is going on in his house. He described behavior that was similar to what I saw growing up, much lying, hysterical fits of anger, and always a finger pointing at everyone except my sister. My brother-in-law also confided that my sister has been verbally abusive to her three-year old daughter. She has called her "ugly" and a "piece of sh-t" This absolutely breaks my heart, my parents' hearts, and I am sure the hearts of the little girls she is supposed to protect and nurture and love. Please give me some advice. I am certain that my sister will not accept professional help, she believes that the only reason that one goes to therapy if because they are crazy. She doesn't believe she is crazy.
This Disclaimer applies to the Answer Below
'Anne' is the pseudonym for the individual who writes this relationship advice column.
'Anne' bases her responses on her personal experiences and not on professional training or study. She does not represent herself to be a psychologist, therapist, counselor or professional helper of any sort. Her responses are offered from the perspective of a friend or mentor only.
Anne intends her responses to provide general information to the readership of this website; answers should not be understood to be specific advice intended for any particular individual(s).
Questions submitted to this column are not guaranteed to receive responses.
No correspondence takes place.
No ongoing relationship of any sort (including but not limited to any form of professional relationship) is implied or offered by 'Anne' to people submitting questions.
'Anne', Mental Help Net and CenterSite, LLC make no warranties, express or implied, about the information presented in this column. 'Anne' and Mental Help Net disclaim any and all merchantability or warranty of fitness for a particular purpose or liability in connection with the use or misuse of this service.
Always consult with your psychotherapist, physician, or psychiatrist first before changing any aspect of your treatment regimen. Do not stop your medication or change the dose of your medication without first consulting with your physician.
Answer:
If your sister is in denial, but nevertheless is abusing and harming those around her, then the only practical thing that can be done is for those around her to change how they are handling the situation. You learned this lesson yourself as a young adult when you entered therapy and ultimately chose to cut off your relationship with your sister. It will be somewhat more difficult now that small children are involved, but the principle is the same for your brother-in-law. It probably is not constructive to give your brother-in-law the full history of your sister's condition. However, it is very appropriate for you to sympathize with him and to suggest to him that marital therapy is in order if they both will choose to attend it, or in the event that this is not possible, that he should attend individual counseling himself for assistance in dealing with the situation. It is not particularly acceptable that your sister is verbally abusing her children and husband, but only her husband is potentially in a position to do something about it. What you can do (by suggesting counseling for him) is to help insure that when he finally does get upset enough to do something about his situation, he does something that is constructive and carefully thought out so as to best benefit his family.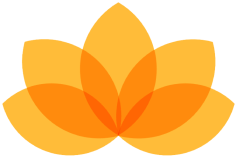 Myndfulness App
Designed to Help You Feel Better Daily
Download Now For Free
Ad