Can Bondage And Discipline Tendencies Be Turned Off?
Question:
I found out that my wife of 33 years has been having an affair involving bondage and discipline for the last 7.5 years. It began after a high school reunion when an old flame asked her if she had any sexual fantasies. She answered yes and a bi-yearly relationship began meeting mostly in Las Vegas. Over the last 2 years it had progressed into attending swinger's bars and involving other men (strangers) in sex acts. I found out all by finding emails in a secret account. She claims that she still loves me and that these episodes gave her a thrill, made her feel sexually appealing to others and made her feel thrilled that a "goody two shoes" could behave this way. She claims it is all over and that she is ashamed of herself and deeply sorry. It was never meant to hurt me, but was only for her own "selfishness". For my part, I'm doing my best to forgive and forget because I still love her and want to believe that she is over this insanity. We're presently seeing a therapist separately but nothing has made me feel better about this. My question: can a person truly stop this behavior and be happy without ever doing it again? Could she be capable of not being in love with her bondage partner and still loving me at the same time as she claims?
This Disclaimer applies to the Answer Below
'Anne' is the pseudonym for the individual who writes this relationship advice column.
'Anne' bases her responses on her personal experiences and not on professional training or study. She does not represent herself to be a psychologist, therapist, counselor or professional helper of any sort. Her responses are offered from the perspective of a friend or mentor only.
Anne intends her responses to provide general information to the readership of this website; answers should not be understood to be specific advice intended for any particular individual(s).
Questions submitted to this column are not guaranteed to receive responses.
No correspondence takes place.
No ongoing relationship of any sort (including but not limited to any form of professional relationship) is implied or offered by 'Anne' to people submitting questions.
'Anne', Mental Help Net and CenterSite, LLC make no warranties, express or implied, about the information presented in this column. 'Anne' and Mental Help Net disclaim any and all merchantability or warranty of fitness for a particular purpose or liability in connection with the use or misuse of this service.
Always consult with your psychotherapist, physician, or psychiatrist first before changing any aspect of your treatment regimen. Do not stop your medication or change the dose of your medication without first consulting with your physician.
Answer:
When you use the term "insanity" above, what specifically are you referring to? Is it the affair that has you upset, or is it the fact that the affair involved bondage and discipline, or is it both? Would a normal single-partner sexual affair based on affection as well as sex have been less painful for you? Does the fact that your wife has had sex with strangers make it worse than if she only cheated on you with one other man? I ask these questions because I think it is important for you to think through exactly what it is that is painful here, or more properly, in what proportions each of these issues is painful. How you feel about the values that have been transgressed here is at least as important as how you feel about your wife and the possibility of continuing your marriage.
Though bondage and discipline (or BDSM ) is considered a deviant sex practice and grounds for a sexual fetish disorder diagnosis, I think this is largely a cultural artifact. BDSM is certainly not everyone's cup of tea, but I think it is unnecessarily vilified and made to seem more pathological than it really is because it defies conventional attitudes about the place of sex in relationships. BDSM is about sexual intensity; it is not about making love. BDSM sex is unapologetically sex concerned with generating intense sensual experiences; it is sex for pleasure (even if the definition of what is pleasurable is defined in oddball ways). This makes it different than a lot of marital and committed relationship sex, which is equal parts sex for pleasure, and sex for bonding, with a sprinkle of sex for reproduction thrown in here and there. If you have issues with sex for pure pleasure (and many of us do because that is what our Judeo-Christian-based culture teaches us to do) then BDSM will appear to be perverse, and an affair based on BDSM will be extra-painful, because it is not only a betrayal of marital commitment; it is also a betrayal of values.
On a side note, many more conservative people have a similar revulsion for homosexual sex, I think, as gay sex is also seen as sex for pleasure and thus as a betrayal of values. The funny part about that that a lot of committed homosexual couples end up having "boring" committed relationship sex just like the hetero couples. People see gays as getting all this intense sex and get upset about the depravity, but the reality is that it's just normal stuff for the most part (albeit with a same sex partner).
A good deal of the appeal of BDSM is that it is transgressive and forbidden and shameful and dirty. People have different needs for excitement; some more than others. For those that need it, many feel they can't have it under normal circumstances, because it would make them not fit with their values and they couldn't stand that. Holidays like Mardi Gras are supposed to be about having a fleshy and lusty holiday free from the normal constraints of culture; but they have become watered down and Disney-fied to the point where they no longer fulfill their function. Because there is no socially sanctioned outlet, people turn to underground practices, like pornography and BDSM to get their needs met.
Therapists are Standing By to Treat Your Depression, Anxiety or Other Mental Health Needs
Ad
The fact that these outlets are underground and forbidden makes them even more sexy and appealing than they would otherwise be. It heightens the shame attached to the fulfillment of desire, and thus amplifies the valuing of that outlet. This is why we have a porn epidemic, and why we have so many "not-gay-but-who-are-we-kidding" politicians like Mark Foley and Larry Craig running around (It's not the homosexuality that is offensive; it's the hypocrisy!)
People can become addicted to experiencing such forbidden and deviant practices, not because they are perverts essentially, but because they have a need for excitement that they can't otherwise fulfill, and they can get that need met through their deviant outlet.
Keeping this in mind, I don't think there is anything wrong with your wife other than a need for excitement that she isn't getting met in your marriage, and a healthy dose of cultural shame which causes her to want to be a "good girl" with you, her socially sanctioned husband, and which prevents her from seeking an outlet for that need with you. It is certainly possible that your wife can still be in love with you, and not in love with her BDSM partner(s). Love was probably never the point to that relationship. The point was sex. I don't think there is any cure for her BDSM interest, because I think BDSM is a symptom, more than a problem. The problem is that she doesn't know how to get her needs met with you in part because of the rigid culturally defined way she sees herself. I think so long as she continues to see her actions as shameful, dirty and wrong, that will be how long she continues to find them appealing, because, again, it is exciting to be dirty and shameful. BDSM is particularly appealing to people like your wife, because she has the illusion of being forced to do it against her will, which fits with her desire to be a good girl. That's an illusion, of course. She is totally choosing to have this variety of sex. However, it is an illusion that has great power because it enables her to retain her sense of being good. If she can come to a place where she can own and integrate her sexuality a little better and not need to act out these fantasies and believe in these illusions in order to feel good about her sexual desires, she has a good chance to not need the BDSM activity anymore, but until then, I seriously doubt it will lose appeal for her.
You have some interesting choices to make as you go forward with your life and marriage, though some of them may be already made and you aren't ready to accept them yet. For instance, the betrayal may have lethally damaged the trust at the core of your commitment to your wife. The marriage may be dead already and you haven't been able to admit it yet. Alternatively, you may be able to accept the betrayal but not be able to cope with what you've learned about your wife's sexual appetite, which is apparently quite healthy. Keep in mind that people really vary in terms of their sexual appetites, and not everyone needs the same amount of sex, or the same intensity of sex. If you need less than she does, that is not a reflection on your masculinity, although you might initially experience it as such. You may be able to salvage love and friendship and still have a broken marriage. Which is to say, the marriage may not be practical to continue simply because your sexual appetites are fundamentally incompatible and for the first time you're both able to admit it. Alternatively, you may be able to continue with your marriage in a new and vigorous way, having learned about what your wife needs and perhaps finding that you need something similar, but the two of you couldn't connect on it before. It's not just your wife who needs to examine your values about sex and sexual identity; you could benefit from doing that too.
If you simply dismiss what has happened as a deviant episode that your wife can contain in the future and the two of you can go back to the way things were (or appeared to be but weren't really), you'd be missing the point. There is no going backwards here; no retreat is really possible without the both of you falling hopelessly into a state of denial. This is either an opportunity for development, learning and growth and the cracking out of skins and values that don't fit anymore, or it is an unfortunate opportunity for mourning and grief. Neither path is the more correct one one, from my perspective; they are just different. You both have to choose the one that will work for you individually, and if you are compatible at the end of that process, that's wonderful, and if you aren't, I hope that you both can find it within yourselves to not be bitter.
A final word about therapy. It is a good thing that both of you are working with individual therapists at this time. I strongly believe that it may also be helpful for you to work together in a marital therapy process, with different therapists than whom you are working with individually. You have a need to understand each other, as well as a need to address and understand your own hurts and issues. You can't do that easily if you aren't talking to one another, and a marital therapist's office is a good, reasonably safe place to do that talking, especially when such hurt feelings and values conflicts are in play.
More "Ask Anne" View Columnists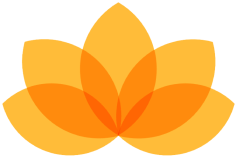 Myndfulness App
Designed to Help You Feel Better Daily
Download Now For Free
Ad