Why Does My Boyfriend's Ex-girlfriend Have To Be So Involved In His Life?
Question:
I have dated this man for over six years. His child was born shortly after we met. He has always been a very responsible father and I believe he would do anything for his son. His son's mother is still completely in love with my boyfriend (he has not told me this but I'm smart enough to figure this out) and of course she tries her best to be involved in his life. My boyfriend has told me before that she doesn't want their son to be around any of his "female friends" (I guess that would be me). My boyfriend seems to be afraid that she would take their son away if she found out about me. She has threated him a few times… sigh, very complicated. Things have been very extreme the past year as my boyfriend wants to keep both his son and his ex girlfriend happy to avoid complications. All three of them will go to the movies, attend soccer practice, have family dinners, go shopping, etc… She has even managed to make her way in to his own family (mother, siblings, cousins…). And so now it's one big happy family and they do everything together. This just about kills me as I am not welcome to join. His ex would not accept the fact that he's seeing somebody. Well, what's even worse is that he's too afraid of telling her. He told me before that he's not paying child support and so he does a lot of things for her to "keep her happy". Of course his son should be Number One. I grew up without a dad and I highly value my boyfriend's choice of priority. But the situation has become very complicated as his ex tags along everywhere. She loves him and she would hate my guts if she knew about me. Sigh, all this really is letting me down since I really want things to work out between my boyfriend and I. I feel very excluded as I have to "hide in the dark" so she will not find out about me. Please, any input will be helpful.
This Disclaimer applies to the Answer Below
'Anne' is the pseudonym for the individual who writes this relationship advice column.
'Anne' bases her responses on her personal experiences and not on professional training or study. She does not represent herself to be a psychologist, therapist, counselor or professional helper of any sort. Her responses are offered from the perspective of a friend or mentor only.
Anne intends her responses to provide general information to the readership of this website; answers should not be understood to be specific advice intended for any particular individual(s).
Questions submitted to this column are not guaranteed to receive responses.
No correspondence takes place.
No ongoing relationship of any sort (including but not limited to any form of professional relationship) is implied or offered by 'Anne' to people submitting questions.
'Anne', Mental Help Net and CenterSite, LLC make no warranties, express or implied, about the information presented in this column. 'Anne' and Mental Help Net disclaim any and all merchantability or warranty of fitness for a particular purpose or liability in connection with the use or misuse of this service.
Always consult with your psychotherapist, physician, or psychiatrist first before changing any aspect of your treatment regimen. Do not stop your medication or change the dose of your medication without first consulting with your physician.
Answer:
Though the details of your situation are unique, I think in spirit, you are essentially living out a situation similar to as if you were having an affair with a married man. It doesn't matter that your boyfriend isn't married, I don't think because for all intents and purposes, he is acting like he is married; He is treating his ex-girlfriend as his primary relationship partner and prioritizing her needs over your own. The unique circumstances of how this ongoing connection between your boyfriend and his ex-girlfriend came to be (with the child gluing them together) are not all that relevant either, because what counts is that there is something that these two have together that your boyfriend is prioritizing over your desires and wishes. Though you call this man your boyfriend and this woman as his ex-girlfriend, the way they are acting, there is nothing "ex-" about them. They are still together. Regrettably, it is you who are the interloper; not her.
The choices available to you are those available to any woman having an affair with a married man who time has shown won't commit to her. You can hang around and hope that he'll 'come to his senses', see that you are the better woman for him, and leave his family for you. Or you can come to your senses and recognize that while this man undoubtedly does care for you very much, he wants to be with his son more than he wants to be with you. Because of his hesitancy to duke it out with his ex-girlfriend for custody (whether wise or cowardly I cannot say), he has already chosen to be with her over you. I think maybe you've lost the contest already but haven't been able to admit it to yourself fully yet. Kinda like those ghosts in that movie The Sixth Sense who had not yet realized that they were dead.
My questions for you are, "What event are you waiting around for?","How likely is that event to occur?" and "How long are you willing to wait?". It doesn't appear that your boyfriend is going to make this easy for you and let you know his firm decision one way or another. He may not be conscious of his decision yet himself. So, I think it is up to you to make a decision. What you do depends on how frightened you are about being alone, and how strong you are with regard to being able to use your head to override your feelings which don't want to admit the loss. To my mind, the choice is to recognize what has happened or to continue to deny it; which isn't ultimately much of a choice, but often people take a long time to come to that realization (myself included in the past).
It's not all bad that you move on. As you've pointed out, it is a good thing, even a vital thing, for the boy to have his father in his life. There are other ways that your boyfriend could have chosen to be there for him, but this is the way he has chosen, and given the number of men who simply abandon children, at least he has not done that. Also, by leaving this man you can get yourself free of this awful stuckness and inability to make the relationship work you've been embedded in for the past few years. Sure you'll be alone for a while, but that happens in life. If you want to find someone new and work at it, it is reasonable to think you'll find someone new. And you'll be that much wiser next time to not settle for someone who will put you into a second-class position and keep you there.
Therapists are Standing By to Treat Your Depression, Anxiety or Other Mental Health Needs
Ad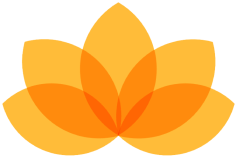 Myndfulness App
Designed to Help You Feel Better Daily
Download Now For Free
Ad