Question:
I am 23 and have a problem, but I don't have anyone to confide in. Recently, I have started having feelings for a mentor of mine (he is in his late 20s), and I cannot seem to shake them. He is married, and I know he loves and is very close to his wife. They have been married for about 3 years. He might know that I have feelings other than regular friendship, and I am not sure that he does not feel the same. Both of us are not doing anything about it. I need some advice on how to stop this nonsense and to get on with my life, but at the same time maintain my friendship with him (it is important to me). I am also in a long distance (across continents) relationship with someone that has lasted 5 years. Right now I am very confused and depressed, for I am not sure that I love this person as much as I should, as I seem to have stronger feelings (did not know that was possible) for my mentor. Perhaps I am not being fair to my long-distance partner, myself, or my mentor. Please help shed some light on my situation. Thank you very much.
This Disclaimer applies to the Answer Below
'Anne' is the pseudonym for the individual who writes this relationship advice column.
'Anne' bases her responses on her personal experiences and not on professional training or study. She does not represent herself to be a psychologist, therapist, counselor or professional helper of any sort. Her responses are offered from the perspective of a friend or mentor only.
Anne intends her responses to provide general information to the readership of this website; answers should not be understood to be specific advice intended for any particular individual(s).
Questions submitted to this column are not guaranteed to receive responses.
No correspondence takes place.
No ongoing relationship of any sort (including but not limited to any form of professional relationship) is implied or offered by 'Anne' to people submitting questions.
'Anne', Mental Help Net and CenterSite, LLC make no warranties, express or implied, about the information presented in this column. 'Anne' and Mental Help Net disclaim any and all merchantability or warranty of fitness for a particular purpose or liability in connection with the use or misuse of this service.
Always consult with your psychotherapist, physician, or psychiatrist first before changing any aspect of your treatment regimen. Do not stop your medication or change the dose of your medication without first consulting with your physician.
Answer:
It is not uncommon for people who work closely together to start having feelings for one another. I think your situation is both a blessing and a curse. It has shown you that your long distance relationship leaves something to be desired. You now know what it is like to truly love someone…but you have unfortunately fallen for someone that is off limits to you. Telling your mentor about your feelings toward him will result in one of two situations. He will either a) become overly cautious around you, so that he does nothing to perpetuate your feelings toward him, making for an uncomfortable situation or b) admit that he has feelings for you as well, which will only add confusion to your friendship, possibly affecting his marriage. Either of these situations are more than likely to ruin your friendship with him. I suggest that you do not tell your mentor about how you feel. I do suggest, however, that you have a long talk with the person whom you are having the long distance relationship. Let him know that you are having second thoughts about your future with him. You don't have to tell him that you've fallen for somebody else, but you should tell him that you need some time to think about your feelings… I understand that it is extremely difficult having feelings for someone that you know you can't pursue…but at least now you know that there are other men out there for you. You are 23. You will meet a lot of people within the next several years. Instead of setting your sights on the one man that you can't have, set your sights on finding someone who is not only compatible with you, but who is also available. Take care, – Anne
More "Ask Anne" View Columnists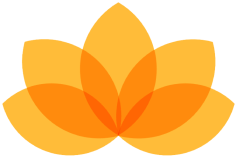 Myndfulness App
Designed to Help You Feel Better Daily
Download Now For Free
Ad