I Can't Say No To My Affair
Question:
I have been having an affair with a divorced man for at least 4 years. I am married with grown children. I would like to break away from this relationship but can't. Emotionally, it hurts to think about not being with him, seeing him or talking to him. On the other hand, I am unhappy and on an emotional roller coaster with the guilt. I am a professional executive. I know better. In every other situation, I react and am able to take control and resolve problems. People look to me for advice and direction. Would you help me answer a few questions. Why do I feel so bad when I try to break things up? Why does it hurt my heart and soul so deeply that I get physical symptoms? But, the most troubling question to me is, why do I feel like I'm nothing when I'm without him? Why do I need his (the other man's) attention, love and adoration? I feel like I'm a rational person. I just can't figure me out. The affair is wonderful…when we're together. But, my marraige sustains me. My husband's understanding and love keep me going. But, our romance has faded. There is no excitement in our marriage. I hope that you can help me sort a few things out. Thanks for listening.
This Disclaimer applies to the Answer Below
'Anne' is the pseudonym for the individual who writes this relationship advice column.
'Anne' bases her responses on her personal experiences and not on professional training or study. She does not represent herself to be a psychologist, therapist, counselor or professional helper of any sort. Her responses are offered from the perspective of a friend or mentor only.
Anne intends her responses to provide general information to the readership of this website; answers should not be understood to be specific advice intended for any particular individual(s).
Questions submitted to this column are not guaranteed to receive responses.
No correspondence takes place.
No ongoing relationship of any sort (including but not limited to any form of professional relationship) is implied or offered by 'Anne' to people submitting questions.
'Anne', Mental Help Net and CenterSite, LLC make no warranties, express or implied, about the information presented in this column. 'Anne' and Mental Help Net disclaim any and all merchantability or warranty of fitness for a particular purpose or liability in connection with the use or misuse of this service.
Always consult with your psychotherapist, physician, or psychiatrist first before changing any aspect of your treatment regimen. Do not stop your medication or change the dose of your medication without first consulting with your physician.
Answer:
I'm sensing that the relationship you have with your husband is lacking in all the romance you find in your affair. And, the reason you don't want to break up with the "other" man, is because you don't want to lose that romance and intimacy. It seems that although your marriage is lacking in excitement, you still love your husband. Try to think about all that you've been through with your husband. Think back about when you first met — the romance, excitement, intimacy of it all. Was it similar to what you're feeling now with the man you are having an affair with? If you want your marriage to last — and you want to do what you seem to feel is right (breaking off the affair) — then I think you need to concentrate on your marriage and putting the spark back into it. Does your husband realize that you miss the romance and excitement? Or, has it always been lacking? Are you holding your husband responsible for this lack in romance? I'm not saying that you necessarily need to tell your husband that you are having an affair, but you might talk to him about trying to put some excitement back into your lives. What you need to keep in mind is that you are being completely unfair to your husband by not trying to work things out and give him 100% of your love. How can he possibly compete with a man who has the benefit of being the center of your infatuation? The questions that you have posed to me, need to be answered by you. Is your marriage lacking so much that you seek refuge in the love of the other man? Are you becoming physically sick when you try to break things off because you can't imagine living without the man you are having an affair with – or – is it because you see no hope in trying to improve your marriage? And, why DO you feel like you are nothing without this "other" man? Is he truly your match or only one facet of it — the facet that your present marriage is lacking? I hardly know the full extent of your feelings as well as the state of you marriage, so I strongly suggest that if you intend to make a decision, you speak with a professional. He or she may be able to help you see things more clearly, and hopefully, come to a decision that will be in your best interest. I hope this helps, – Anne
More "Ask Anne" View Columnists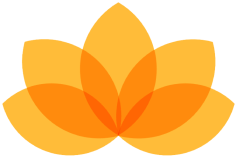 Myndfulness App
Designed to Help You Feel Better Daily
Download Now For Free
Ad