Long Distance Relationship Trials
Question:
My boyfriend and I have been in a long distance relationship for a little over 2 years now. We stay 4700 miles apart and its not easy. We have both just started our respective careers and we can only just manage to spend on our relationship talking and chatting with each other everyday. We have done what we can to spend maximum time together and we were lucky when he got an offer for an internship in my country. I changed cities to be with him and we spent 6 glorious months together. He was trying to get back with a job but it didn't work out. He is still trying to get back. In the meantime, i took leave from work and spent some time with him and his family. Now i am trying to learn his language so I can find some career to pursue in his country. Since he knows English we had no problems communicating so far but I need to learn the language if I have to go and stay there. But things are getting more and more frustrating. Both of us are finding it hard to stay apart and most of our chat/video sessions end in tears with neither knowing how to comfort the other. We both desperately want to be together but at the same time, we are afraid of making drastic changes in our lives that will cause regret later. we know we want to eventually get married but we think it might be a better idea to sort out our careers first before we jump into it. In the meantime, we are slowly going insane and frustrated. Help!
This Disclaimer applies to the Answer Below
'Anne' is the pseudonym for the individual who writes this relationship advice column.
'Anne' bases her responses on her personal experiences and not on professional training or study. She does not represent herself to be a psychologist, therapist, counselor or professional helper of any sort. Her responses are offered from the perspective of a friend or mentor only.
Anne intends her responses to provide general information to the readership of this website; answers should not be understood to be specific advice intended for any particular individual(s).
Questions submitted to this column are not guaranteed to receive responses.
No correspondence takes place.
No ongoing relationship of any sort (including but not limited to any form of professional relationship) is implied or offered by 'Anne' to people submitting questions.
'Anne', Mental Help Net and CenterSite, LLC make no warranties, express or implied, about the information presented in this column. 'Anne' and Mental Help Net disclaim any and all merchantability or warranty of fitness for a particular purpose or liability in connection with the use or misuse of this service.
Always consult with your psychotherapist, physician, or psychiatrist first before changing any aspect of your treatment regimen. Do not stop your medication or change the dose of your medication without first consulting with your physician.
Answer:
Long distance relationships are agony as you are well aware. Love doesn't translate across distances very well. Though the Internet and the telephone make it possible to talk across distances in increasingly sophisticated ways there is no way to touch across distance. Lovers need to touch each other or they are in pain.
The solution to the problem is really simple in many ways. One or both of the partners needs to prioritize the relationship over other commitments. When this occurs the problem of distance evaporates because the two lovers can now be together. Either both lovers move to be together in some compromise city, or the one lover who compromised moves to be with the other lover who has not.
Many relationships never encounter the problem of distance because neither partner has any reason to travel. Still other relationships don't encounter the problem because one partner's career has always been dominant in the relationship and the other partner just moves to follow the dominant partner's career. Relationships encounter distance problems when partners cannot find a mutually satisfying compromise because they both are prioritizing other things (generally career or education) over their relationship. In other words, long distance relationships are really power struggles with neither partner willing to wholly commit to the other.
I've seen many different resolutions to long distance relationships in my lifetime. I've seen married couples divorce over the distance issue. I've seen one partner move to be with the other with the understanding that that partner who isn't compromising now will compromise later. I've seen some partners who were supposed to compromise later actually do that, and some refuse to do it, and the relationship came apart later on. The partner who compromises first takes on the lion's share of the risk in any case. It is best if both partners can come to a mutual compromise where neither feels they are making concessions that the other partner is unwilling to make.
Therapists are Standing By to Treat Your Depression, Anxiety or Other Mental Health Needs
Ad
The romantic solution is to sacrifice career or education to be with the lover. This is an enormously appealing idea which doesn't always work out so well in practice. You can't count on a relationship lasting in today's world. You have to be able to support yourself. More than that, if you have a career that you love and find compelling, you need to find a way to stay true to that career for your long term happiness. Where I'm going with this is that I fully agree with you that it is important to have your independent careers and not to compromise on them too much. In fact, I'll go further than you and say that I think when you are young (meaning in your twenties), it is better to emphasize career over relationships (if you care about career). The equation changes in your thirties. Because of fertility issues, if you want to have a family you really ought to be starting one by your early thirties, which means you really ought to be finding that right partner and making it a priority to be with him or her by your late twenties ideally.
In your relationship there are substantial barriers beyond simple distance and career that are making your situation difficult. There are cultural and language differences, possibly religious differences, etc. and both of you do not appear to be in a position to compromise your careers at this point in time. Keeping this in mind, my recommendation is that you take a very hard and rational look at the feasibility of this relationship continuing over time. It may be the case that it just isn't the time for the two of you and that you would both be happier if you let each other go. It may always pain you that you made such a choice, but that likely won't stop you from eventually meeting someone else more local who also is a great partner and having a fine life.
If you can't face the idea that the relationship isn't practical enough to continue (or if you disagree with my assessment), then look more carefully at what you are willing to compromise to be with your partner, and what he will compromise (or promise to compromise in the future) in order to be with you. Then set a date not more than a year or so in the future at which time you will do what is necessary to be together.
Life is short. Don't waste your time being undecided any longer than you have to.
More "Ask Anne" View Columnists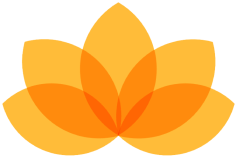 Myndfulness App
Designed to Help You Feel Better Daily
Download Now For Free
Ad