Question:
I have been in a friendship/love affair with my girlfriend in the last 2 years and she is bipolar. In the last few months, this understanding and loving relationship has turned into a tense and hostile one with constant arguments. I have tried to be supportive by attending support group meetings, taking a great deal of workload off of her plate, helping her financially…all to no avail. Her manic episodes have become more and more apparent and now we've just recently had a argument that ended up with her physically attacking me. To add to the emotional injury, I just recently discovered that she is sleeping with another man. She and I have talked since her violent outburst and she has apologized for her behaviors and appreciates and loves me but I still can't get past the betrayal of this not occurring again. I really love her and want to forgive. Will my loyalty be enough to keep the love there in the relationship?
This Disclaimer applies to the Answer Below
'Anne' is the pseudonym for the individual who writes this relationship advice column.
'Anne' bases her responses on her personal experiences and not on professional training or study. She does not represent herself to be a psychologist, therapist, counselor or professional helper of any sort. Her responses are offered from the perspective of a friend or mentor only.
Anne intends her responses to provide general information to the readership of this website; answers should not be understood to be specific advice intended for any particular individual(s).
Questions submitted to this column are not guaranteed to receive responses.
No correspondence takes place.
No ongoing relationship of any sort (including but not limited to any form of professional relationship) is implied or offered by 'Anne' to people submitting questions.
'Anne', Mental Help Net and CenterSite, LLC make no warranties, express or implied, about the information presented in this column. 'Anne' and Mental Help Net disclaim any and all merchantability or warranty of fitness for a particular purpose or liability in connection with the use or misuse of this service.
Always consult with your psychotherapist, physician, or psychiatrist first before changing any aspect of your treatment regimen. Do not stop your medication or change the dose of your medication without first consulting with your physician.
Answer:
Probably not. Loyalty is a wonderful thing, but it is not something you should necessarily make a fetish out of. Loyalty for loyalty's sake doesn't make sense. Your loyalty needs to be earned and maintained. There needs to be something positive that you're going to be getting out of the relationship going forwards or you will eventually burn out, feel trapped, and ultimately feel you need to exit the relationship. No relationship can survive constant and unending bickering and fighting.
Besides the need for you and your girlfriend to figure out ways to nourish each other emotionally and to get back to a more warm and loving energy, you also need to consider if you can handle the significant negatives that are just going to come with this relationship. Bipolar illness is a chronic condition. It is in the nature of bipolar illness for manic and depressive episodes to occur from time to time, especially if patients are not able to be medication compliant at all times. A person in a manic state has her judgment compromised, sometimes very severely. This is where the angry outbursts and promiscuity may be coming from; not from her so much as from her brain being influenced by bipolar disorder. If you're going to be in a relationship with this woman, these sorts of behaviors are perhaps things you'll need to be ready to endure from time to time. It's a lot to ask of any partner to endure promiscuity and chronic arguments, so your loyalty is being and will likely continue to be tested.
This is a complicated situation you're in, truly. Relationship problems are difficult enough without the added stress of one partner having a chronic illness that compromises her judgment on a regular basis. I think that you both would do very well to seek out marriage/couples counseling with an experienced psychotherapist, preferably one who has some understanding of the nature of bipolar disorder. Your girlfriend needs to commit herself to doing everything she can to follow her psychiatrist's treatment plan and prescriptions, and she needs to work with him closely (you can help maybe too if she'll let you) to keep him or her up-to-date on what is working and not working so that the treatment plan can be fine tuned. You both need to find ways to back off the conflict and negative emotions and get back to a place where you can enjoy each other's company. You might be able to pull this off if you can find a way to pull together. If you cannot find a way to pull together, your conflicts will pull you apart.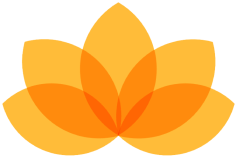 Myndfulness App
Designed to Help You Feel Better Daily
Download Now For Free
Ad