Question:
My boyfriend of 6 years has and adult daughter who's 24. She moved back home on her last year of college to live with him again because she didn't have friends in college. Her mom is bipolar and I believe she is unstable mentally, but very smart and cunning. She has a BMW and everything you could possibly imagine. She has dresses like you're wondering what shes thinking. He doesn't see this.

We were going to buy a house together at the time, but it all changed because I refused to live with her. We have no relationship and are very uncomfortable around each other.I have tried to talk to her when she's needed advice and she has looked to me for references for school and jobs, but its all fake. You see, I will help anyone , but I am not an "ass-kisser" to a someone who knows that her father will never leave her until she says he can.

I honestly can't stand her at all. I have no problem getting along with mostly anyone and am very social. I'm a manager at work, where I am well respected and liked.

My boyfriend has not moved on with me because of this and other responsibilities.I love him and have wanted a life with him. But, I am filled with unmanageable resentment and could honestly not care less if I ever had an interaction with her again.

Therapists are Standing By to Treat Your Depression, Anxiety or Other Mental Health Needs

Ad

I am embarrassed to say this at my age, 46, and being in the medical field for 30 years, caring for people, my parents and my children compassionately. it's who I am, but I can't deal with her. What can be done besides leaving him, because it's at it's breaking point.
This Disclaimer applies to the Answer Below
Dr. Schwartz responds to questions about psychotherapy and mental health problems, from the perspective of his training in clinical psychology.
Dr. Schwartz intends his responses to provide general educational information to the readership of this website; answers should not be understood to be specific advice intended for any particular individual(s).
Questions submitted to this column are not guaranteed to receive responses.
No correspondence takes place.
No ongoing relationship of any sort (including but not limited to any form of professional relationship) is implied or offered by Dr. Schwartz to people submitting questions.
Dr. Schwartz, Mental Help Net and CenterSite, LLC make no warranties, express or implied, about the information presented in this column. Dr. Schwartz and Mental Help Net disclaim any and all merchantability or warranty of fitness for a particular purpose or liability in connection with the use or misuse of this service.
Always consult with your psychotherapist, physician, or psychiatrist first before changing any aspect of your treatment regimen. Do not stop your medication or change the dose of your medication without first consulting with your physician.
Answer:
What comes across loud and clear is that you are very angry about the situation. As far as I can tell from your E. Mail, you are angry that your boyfriend allows his 24 year old daughter to live with him when she is old enough to live on her own. She also has lots of luxury possessions, such as her BMW, that aroused lots of resentment in you. Finally, you seem to feel that she pulls her Dad's strings so that she controls him, or, he allows her to.
It is very understandable that you want to live with your boyfriend separately, privately and intimately with no one but one another. However, there are a number of things that you need to keep in mind.
First, it has become common for young people to return home after they graduate because the job market is very difficult and it's almost impossible to live independently given the price of things today. The arrangement is mostly temporary until a career gets started and life apart can begin for these young people. It appears that she is asking you for references for school and jobs. That means that it is very likely that she is planning to move on. Many people like her do continue with their education in order to ward off unemployment as much as possible. It is also hoped that Master's degrees or higher will improve the chances of being more attractive to potential employers.
Second, it is much wiser for you to not force things so that he will have to choose between you and his daughter. Though he may love you, and I'm sure he does, the average father will almost always choose their daughter. Generally, the same is true for mothers in a similar situation. It doesn't mean that he does not want you. It only means that he feels a father's responsibility for his daughter.
Third, my guess is that you and his daughter are in competition with one another for his affection. Perhaps that is why she seems cunning to you. In any case, it really is not a rivalry you should engage in for the same reason I gave above. In other words, he might be forced into choosing his daughter even not wanting to.
Finally, even though she is an adult, his daughter might feel a sense of resentment that another woman has entered her father's life. This is also not unusual under these circumstances.
You need not doubt that people see you as a good, generous, warm and helping person. It's just that, at the moment, you are in a hotbed of emotion. So, my thought is that, if you really love this man, you may need to "grin and bear it" until his daughter does move on with her life. In fact, if you want to maintain your relationship with him, I would write all the letters of recommendation that you can as a way of helping her to move away.
Of course, if the situation is so very stressful that you can no longer withstand it, and it seems that way, you need to break up with him. Only you can decide. Perhaps, it is that you are so very stressed by his daughter and her mother, that you are starting to see them as the "evil enemy." Actually, I guess you already do. My hunch is that this takes patience, if you want this man. To repeat, only you can decide what is best for you.
Good luck
More "Ask Dr. Schwartz" View Columnists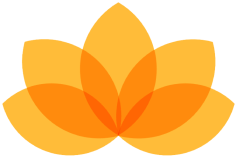 Myndfulness App
Designed to Help You Feel Better Daily
Download Now For Free
Ad