I'm Attracted To My Therapist
Question:
Should a therapeutic relationship continue when both therapist and patient have realized that they are attracted to each other? The therapist has very firm boundaries and insists that if boundaries are respected on both sides that the relationship can still work. The therapeutic relationship is 2 years old and has been very successful thus far but not to the point yet where her issue has been worked through. The patient (female) admitted the attraction first and asked if it was mutual, the therapist (male) said no and then after about 6 months and very reluctantly, the therapist confessed it was mutual. Subsequently, the patient has developed very deep feelings for him and wants to pursue a physical relationship with him but he's not willing. She's torn, not wanting to start over with another therapist but finding it very difficult to get over the attraction. They have worked very hard together building a mutual trust and respect which has facilitated a lot of healing for the patient. I'm curious to know what you think the right thing to do would be.
This Disclaimer applies to the Answer Below
'Anne' is the pseudonym for the individual who writes this relationship advice column.
'Anne' bases her responses on her personal experiences and not on professional training or study. She does not represent herself to be a psychologist, therapist, counselor or professional helper of any sort. Her responses are offered from the perspective of a friend or mentor only.
Anne intends her responses to provide general information to the readership of this website; answers should not be understood to be specific advice intended for any particular individual(s).
Questions submitted to this column are not guaranteed to receive responses.
No correspondence takes place.
No ongoing relationship of any sort (including but not limited to any form of professional relationship) is implied or offered by 'Anne' to people submitting questions.
'Anne', Mental Help Net and CenterSite, LLC make no warranties, express or implied, about the information presented in this column. 'Anne' and Mental Help Net disclaim any and all merchantability or warranty of fitness for a particular purpose or liability in connection with the use or misuse of this service.
Always consult with your psychotherapist, physician, or psychiatrist first before changing any aspect of your treatment regimen. Do not stop your medication or change the dose of your medication without first consulting with your physician.
Answer:
One of the right things to do is to avoid a physical relationship at all costs. There are all sorts of ethical and legal prohibitions against therapists entering in to intimate relationships with patients. There are solid and legitimate reasons for these prohibitions; many patients have been harmed and/or taken advantage of when they have engaged in relationships with their therapists. Even when it is unlikely that the patient would feel taken advantage of, it is still a very bad idea to act on a physical relationship with a therapist. The process of therapy involves a patient sharing secrets with a trusted therapist who devotes all his or her attention to the patient. This healing process gets completely undermined when the therapist turns into a friend or a lover. Friends and lovers share their problems – and it will not help the patient if s/he has to support the therapist (really!). It was probably a mistake for this therapist to have admitted his attraction. Nevertheless, I'm glad to see that he has taken a firm stand prohibiting any such relationship. My suspicion is that the patient (who I assume is you, the author) would be best off finding a new therapist, perhaps with the aid of the existing therapist. It is ethically acceptable but still quite frowned upon for a therapist and a former patient (former for not less than a full two years) to become romantically involved. Spend the two years working out problems with a different, but equally as good therapist, and do what you can to meet other interesting and attractive men. If you and your current therapist are still both single and willing after the years have passed (you and he are both single right?), you can see how your chemistry plays out at that time.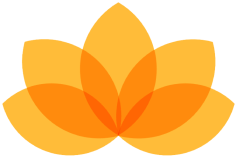 Myndfulness App
Designed to Help You Feel Better Daily
Download Now For Free
Ad