Is There Any Hope For Me, Or Am I Destined To Be Damaged?
Question:
I was molested by a neighbor when i was 12 yrs old. I lived with the burden alone for almost 2 yrs when I confided in a close friend. By the time I told my parents I was suicidal.

I made numerous bad choices afterward. My parents didn't pursue the issue legally or personally. The man was never confronted. I have suffered with self esteem issues ever since.

Later in life I made more bad choices including tep that I can't forgive myself for. I let someone convince me to have an abortion. Not just once but twice. That is the worst pain I've had to deal with and i can't find it in me to forgive myself.

I'm at a loss for what to do. I'm scared to reach out to anyone. My family would not understand or accept the choices I've made so they are out of the question. I know I need help but i don't know where to turn.

Therapists are Standing By to Treat Your Depression, Anxiety or Other Mental Health Needs

Ad

I have suffered with depression most of my life but I have never talked to anyone about it or been medicated.
Please help. What do I need to do?
This Disclaimer applies to the Answer Below
Dr. Schwartz responds to questions about psychotherapy and mental health problems, from the perspective of his training in clinical psychology.
Dr. Schwartz intends his responses to provide general educational information to the readership of this website; answers should not be understood to be specific advice intended for any particular individual(s).
Questions submitted to this column are not guaranteed to receive responses.
No correspondence takes place.
No ongoing relationship of any sort (including but not limited to any form of professional relationship) is implied or offered by Dr. Schwartz to people submitting questions.
Dr. Schwartz, Mental Help Net and CenterSite, LLC make no warranties, express or implied, about the information presented in this column. Dr. Schwartz and Mental Help Net disclaim any and all merchantability or warranty of fitness for a particular purpose or liability in connection with the use or misuse of this service.
Always consult with your psychotherapist, physician, or psychiatrist first before changing any aspect of your treatment regimen. Do not stop your medication or change the dose of your medication without first consulting with your physician.
Answer:
You are not damaged:
During my many years as a psychotherapist I met and worked with young woman with the same set of traumatic circumstances as you. I don't know if it helps but you are far from alone with this trauma and knowing that is one step towards helping yourself and getting help. I can also let you know that guilt and shame are a major part of their reaction to a criminal act they had nothing to do with, should not be blamed for and did not bring upon themselves. All of you are survivors of a horrible criminal act perpetrated by people who should lokced away forever. If I sound angry it's because I am…at the perpetrators of this crime.
Women who have been violated feel so very awful and so guilty that they use very bad judgement, meet men who are no good for them and end up in unfortunate situations, just as happened to you. Please, please understand that the two abortions and other bad decisions were symptoms of how traumatized you were and are to this day.
You need help to no longer feel guilty or ashamed and to realize that those past decisions were the same as symptoms of an illness. Here are some things you can do:
There are several options for you in getting help with this. That's important so that you will no longer feel alone with this thing.
For example, there are many self help support groups comprised of people with the same burden. They are made up of women all of whom were raped when they were young or older. You can do a Google search for such groups in your area.
I strongly recommend psychotherapy. It is interesting for me to tell you that many of the women who were referred to me were seeking help for depression. It was only after each felt comfortable with me and we had established real trust that they could confide in me about the molestation. You need to find a good therapist who has a reputation that gives you confidence. You can either speak to your MD for a referral. Just tell him you are depressed and you need not speak about the past. Another way you can get a referral is to look for therapists on Psychology Today magaizine. You can find them at:
http://www.psychologytoday.com/
Look for therapists in your state and location. I was once listed there before my retirement.
Another option is to ask good friends who you know are in therapy or who would know of therapists.
Regardless of how you do it, act now and don't wait.
Remember, you are guilty of nothing and have done nothing to be ashamed of.
Survivors of molestation keep it a secret because of shame and that is another reason for joining a support group and entering psychotherapy. A common motivating factor behind the secrecy is fear of rejection. Frankly, anyone who does not like you because of this is no friend and not worth keeping around. When you are ready, it will be helpful to no longer keep this a secret.
The road towards healing is gradual but steady. Be patient and kind to yourself.
I want to wish you the very best of luck with this and I know you will have a fulfilled life free of any feelings of "damage."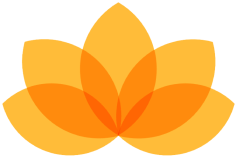 Myndfulness App
Designed to Help You Feel Better Daily
Download Now For Free
Ad