17 Year Old Running The House
Question:
I am a stepmom to a 17 year old girl. she constantly acts as if she needs to be shown how to do everything, from washing the dishes right to mopping the floor right and so on but then gets mad when we try to show her how its done. and whenever she is grounded she gets mad. but when she gets mad, it is somewhat scary. she flies off the handle, yelling and screaming obscentities, constantly telling us that either she didn't say or do the thing that she has been grounded for or when she can see that the yelling won't work, she turns on the tears and starts apologizing. i am at my wit's end. i feel like i can't stay in the same house as her for much longer, but her mom refuses to kick her out after she turns 18. we are under so much stress because of her that when we talk about the kid, we end up fighting. what is going on here? what can i do about it? and can we get our house back again?
This Disclaimer applies to the Answer Below
Dr. Schwartz responds to questions about psychotherapy and mental health problems, from the perspective of his training in clinical psychology.
Dr. Schwartz intends his responses to provide general educational information to the readership of this website; answers should not be understood to be specific advice intended for any particular individual(s).
Questions submitted to this column are not guaranteed to receive responses.
No correspondence takes place.
No ongoing relationship of any sort (including but not limited to any form of professional relationship) is implied or offered by Dr. Schwartz to people submitting questions.
Dr. Schwartz, Mental Help Net and CenterSite, LLC make no warranties, express or implied, about the information presented in this column. Dr. Schwartz and Mental Help Net disclaim any and all merchantability or warranty of fitness for a particular purpose or liability in connection with the use or misuse of this service.
Always consult with your psychotherapist, physician, or psychiatrist first before changing any aspect of your treatment regimen. Do not stop your medication or change the dose of your medication without first consulting with your physician.
Answer:
Remember all of those old fairy tales about mean and evil step mothers? I am sorry to say that you find yourself in the unenviable position of your step daughter viewing you in just that way. Please, do not misunderstand. I am not saying that you are a mean and evil step mother but only that you have been cast in that role. So, let's take a look at what is going on and what can be done about it.
It often feels as though if we could just get rid of this one "terrible person" everyone would feel better. This is never the case. Your 17 year old step daughter is struggling with problems that exist within the family. What could some of those problems be?
First, she may never have understood or come to terms with her parents divorcing and remarrying, even though she is now seventeen years old. Many children of divorced parents harbor a wish to get their parents back together again. Even worse, many children blame themselves for the divorce. The fact that your step daughter is 17 years old means very little in terms of understanding that the divorce was not her fault. People hold onto these false beliefs well into adulthood.
Second, many children of divorced parents resent the remarriage of one or both of their parents. The new step parent is often viewed as a villain whether it happens to be a step father or step mother. In addition, they often blame one or both parents for the remarriage and incorrectly believing that they, the children, are no longer wanted. In fact it is interesting that you harbor wishes for this seventeen year old girl to move out once she comes of age at age eighteen. You may be reacting to her notion that she is not wanted. What better way to confirm not being wanted than to act just the way she is behaving? In fact, if she is put out of your house it would probably confirm her false belief that neither you nor her father wants her. Please remember, these ideas are based on the emotions of a very young person and have little or no relationship to reality.
Therapists are Standing By to Treat Your Depression, Anxiety or Other Mental Health Needs
Ad
Third, of course you and your husband, the father of this teenage girl, end up fighting when you both try to discuss her. No matter how badly she behaves she is still his daughter and he will defend her even when he is wrong to do so. Ah, yes, life can be difficult. All of this is more than you bargained for. Well, do not give up. There is hope.
It is important that you and your husband do not argue about his daughter because that plays into her hands. She may not be consciously aware of this, but she probably would like to break the two of you up. That way she could have Daddy all to herself. However, that is not good for her and you and he must remain united so that she knows and understands that she does not have the power to harm your relationship with each other.
My Suggestion:
Because of the complexity of the situation and because this teenage girl is crossing into adult boundaries where she does not belong (causing you and your husband to fight) and because of her issues with divorce, I want to urge all of you to enter Family Therapy. Family therapy, in which you, your husband and the girl would be involved has several advantages: 1) It reduces the chance that she would feel blamed because all of you are entering therapy to help all of you cope better; 2) Through family therapy you can all learn what is really bothering her and take steps to better understand her and help her with her issues; 3) It would help you and your husband get along better without you blaming one another for these difficult issues; 4) It would give each one of you a better understanding of what you are doing wrong to add to the conflicts.
The bottom line is that when a family is having difficulties, it is never the fault of just one person. Every member of a family contributes to the problems, often not realizing what they are doing.
Best of Luck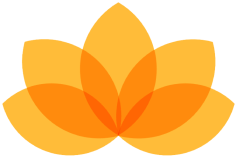 Myndfulness App
Designed to Help You Feel Better Daily
Download Now For Free
Ad