Advice For My Unhappily Married Friend
Question:
I am writing this letter regarding a friend of mine. She has been in this relationship for four years and she has no sexually feelings for her partner, after two years in the relationship, because he cheated on her and she still decided to stay in the relationship, because the have a three year old child. She does'nt trust him anymore and find other guys attractive. what advice would you give her as a friend?
This Disclaimer applies to the Answer Below
'Anne' is the pseudonym for the individual who writes this relationship advice column.
'Anne' bases her responses on her personal experiences and not on professional training or study. She does not represent herself to be a psychologist, therapist, counselor or professional helper of any sort. Her responses are offered from the perspective of a friend or mentor only.
Anne intends her responses to provide general information to the readership of this website; answers should not be understood to be specific advice intended for any particular individual(s).
Questions submitted to this column are not guaranteed to receive responses.
No correspondence takes place.
No ongoing relationship of any sort (including but not limited to any form of professional relationship) is implied or offered by 'Anne' to people submitting questions.
'Anne', Mental Help Net and CenterSite, LLC make no warranties, express or implied, about the information presented in this column. 'Anne' and Mental Help Net disclaim any and all merchantability or warranty of fitness for a particular purpose or liability in connection with the use or misuse of this service.
Always consult with your psychotherapist, physician, or psychiatrist first before changing any aspect of your treatment regimen. Do not stop your medication or change the dose of your medication without first consulting with your physician.
Answer:
Your girlfriend has tried to do the "right thing" by staying with her husband who she doesn't trust on account of their child, but it seems that sometimes doing the right thing doesn't end up being the right thing. A marriage where the partners don't trust one another, hold resentments and won't have sex with one another (when both partners wish to be sexual) is in a lot of trouble, with its participants in a chronically unhappy state. I don't see this sort of environment being all that healthy for a child to grow up around, although experts have different opinions about when it is better for children for parents to stay married or to divorce. I believe the conventional wisdom today is that divorce is a better option when the parents are openly hostile towards each other. The jury may be out on parents who don't trust one another, but whom otherwise keep up appearances.
Leaving the issue of what is best for the child aside for a moment, there is another issue. Your friend's sexual appetite hasn't gone away, and if she is fantisizing about other men, she is putting herself into a sitaution where she is likely to make the same mistake her husband did. Not a good situation.
You're asking what sort of advice I'd offer to your friend, and so, in that spirit, I'd offer no advice unless it was explicitly asked of me. Second of all, if this friend did ask me what I thought she should do, I would tell her that she and her husband need to get themselves into marriage counseling, becuase there are serious problems they need to resolve. Living angry and untrusting is hard on a person and hard on a marriage. She really needs to figure out whether her husband has repented and is going to be trustworthy going forward or not. If he is reasonably trustworthy (and you never know for sure entirely), she needs to stop being such a wounded victim and get on about the business of growing new intimancy into her marriage. She needs to take the risk of trusting him again, if, in her estimation, that risk is a reasonable one to take. If she can't face this risk, even if she does believe that he'd probably not cheat again, then it is likely that she is sitting on issues from her past that could stand some airing out in individual psychotherapy.
It is the best plan to try to save the marriage, but this won't work well as a half-measure, which is what your friend has achieved (with the shell of the marriage intact, but the guts of it dying). I'd tell her to get over her fears and either learn to trust him (and be sexual with him again). If it turns out that that is really a bad idea – that he is really an untrustworthy guy, then she needs to gain the courage to leave and find another man with whom she can safely be more trusting with.
Therapists are Standing By to Treat Your Depression, Anxiety or Other Mental Health Needs
Ad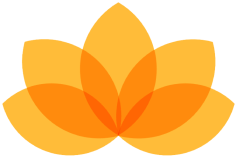 Myndfulness App
Designed to Help You Feel Better Daily
Download Now For Free
Ad