Question:
I need help with my wife. I love her to death, but no matter how hard I try, I can never seem to please her. If I work too much she gets angry. If I work too little she gets angry. If I make our children clean up after themselves it makes her mad. If I attempt to discipline one of the kids she gets mad at me. For years all I have ever asked from her is to help keep the house clean and presentable, cook for the kids, and be there for me when I need her. It seems that she puts more effort into her job than she does our home and family. We have a teenage daughter that is a handful, but if I discipline her, then I'm the bad guy. If I discipline my children by grounding them or yelling at them, then I'm the bad guy, yet my wife lets them get away with things to the point where she loses control, and winds up striking them. Is this normal? I have three jobs, and I try to make time for my children and my wife, but when I'm home, all my wife does is want to leave me with the children and go shopping or go to work. She never wants to be intimate anymore. If I touch her, she just moves away, or always has an excuse why my touch bothers her. Is this normal? I love her and my family, but I do not want to be in this kind of relationship much longer. What should I do? Where do I turn for help? I do not want to see ten years of marriage go into the toilet.
This Disclaimer applies to the Answer Below
'Anne' is the pseudonym for the individual who writes this relationship advice column.
'Anne' bases her responses on her personal experiences and not on professional training or study. She does not represent herself to be a psychologist, therapist, counselor or professional helper of any sort. Her responses are offered from the perspective of a friend or mentor only.
Anne intends her responses to provide general information to the readership of this website; answers should not be understood to be specific advice intended for any particular individual(s).
Questions submitted to this column are not guaranteed to receive responses.
No correspondence takes place.
No ongoing relationship of any sort (including but not limited to any form of professional relationship) is implied or offered by 'Anne' to people submitting questions.
'Anne', Mental Help Net and CenterSite, LLC make no warranties, express or implied, about the information presented in this column. 'Anne' and Mental Help Net disclaim any and all merchantability or warranty of fitness for a particular purpose or liability in connection with the use or misuse of this service.
Always consult with your psychotherapist, physician, or psychiatrist first before changing any aspect of your treatment regimen. Do not stop your medication or change the dose of your medication without first consulting with your physician.
Answer:
I'm seeing negative behaviors in both you and your wife! I suggest seeing a family therapist, especially if your wife is taking her anger out on the children. It sounds as though you and your wife have slipped away into your own worlds. I'm getting the sense that you have been placing unfair demands on your wife. It sounds as if you have been treating her like the stereotypical housewife of the 1950s. If she too has a job, then the two of you are going to have to start sharing household responsibilities. I understand holding three jobs is not an easy task, but you are going to have to start showing more concern for your wife instead of expecting her to keep the house clean, cook for the kids, and be there for you when you need her. It is not uncommon for a spouse to throw himself/herself into their work when things are not going well at home. Oftentimes actions speak louder than words… Talk to her. Let her know how unhappy you are. I suspect that she is unhappy as well. Suggest that the two of you see a therapist. There is no excuse for her striking your children out of anger. She too has issues that need work. I'm guessing that she probably does not want to just throw away ten years of marriage either. At least try to work things out before the two of you make any final decisions. Sincerely, – Anne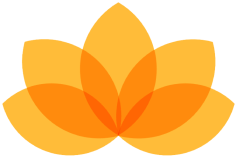 Myndfulness App
Designed to Help You Feel Better Daily
Download Now For Free
Ad