Why Do I Provoke A Negative Attitude In Others?
Question:
I'm in my 30s. I am said to be an intelligent and attractive woman. I am an only child, was very attached to my mother, who died when I was 22. I didn't have a good relationship with my father, who was a tyrant. He also died a few years ago. I never had too many friends but now I don't have any and am getting divorced. I feel totally betrayed by life and abandoned. I was separated in February 2002. My husband, we were together since 1991, left me for an ugly, fat woman who dates exclusively married man, she was living with someone's else's husband for 3 years when she began messing with my husband. Although I was intending to leave my husband few years ago, as he was lying to me and we became distant, I did not as he was at the lowest point in his life. I decided to stay. He used to be crazy about me and was always afraid that I would leave him. I was crying constantly and was very sad when he left, but I believed he would come back. All this time I am alone, no one has approached me, asked me for a date. I don't go out and work mostly with women, and don't have too many chances to meet someone,yet it is inconceivable that I am still alone. What am I doing wrong and what should I do to get over the hurt and meet someone with integrity and intelligence. I must add that my ex is a compulsive liar and that he is sexually twisted. I caught the sites he was visiting, and he is interested in transsexuals and gays. I am very distrusting,afraid to be hurt as people have done it to me many times. In addition to this, I'm university educated, yet I have a problem holding a job. I seem to enter in conflicts with people very frequently and evoke negative reactions from them. I am picked-on all the time. Others seem to get away with the apparent scams and dishonest behavior, but I get brushed on. Please help me. What am I doing wrong, it looks like I should get instructions to live, behave, work and love. Why am I provoking such a negative attitude in everyone? It also seems that the weird, smelly people always sit next to me in the bus and I try to conceal my disgust but they notice and begin talking to me. I was always the top student in my class but I never expected not only that I would not have a successful career by this time, but also not even have a job. I assume that I may be unaware of what I do to others, at times I believe they are jealous of me and do it because of it. I would greatly appreciate your input on my problem. I understand it is almost impossible to an someone from a few lines, but I believe you could at least give me some advice and direction to go to to live like a normal person and enjoy my life which has so far been impossible.
This Disclaimer applies to the Answer Below
Dr. Dombeck responds to questions about psychotherapy and mental health problems, from the perspective of his training in clinical psychology.
Dr. Dombeck intends his responses to provide general educational information to the readership of this website; answers should not be understood to be specific advice intended for any particular individual(s).
Questions submitted to this column are not guaranteed to receive responses.
No correspondence takes place.
No ongoing relationship of any sort (including but not limited to any form of professional relationship) is implied or offered by Dr. Dombeck to people submitting questions.
Dr. Dombeck, Mental Help Net and CenterSite, LLC make no warranties, express or implied, about the information presented in this column. Dr. Dombeck and Mental Help Net disclaim any and all merchantability or warranty of fitness for a particular purpose or liability in connection with the use or misuse of this service.
Always consult with your psychotherapist, physician, or psychiatrist first before changing any aspect of your treatment regimen. Do not stop your medication or change the dose of your medication without first consulting with your physician.
Answer:
The quality of our early relationships with parental figures mostly sets the tone of our adult intimate relationships. You have suffered a series of losses: the loss of your mother as a young adult, the absence of a nurturing relationship with your father, and then the loss of that relationship entirely, and the loss of your marriage. While we all know that the chances of divorce are pretty high when we go into marriage, it always seems to take us by surprise when it happens to us. A secondary blow regarding your marriage is the blow to your self-esteem as a desirable woman – how desirable could you be (you might be saying to yourself) if my husband leaves me for a woman who is both physically unappealing and morally bankrupt. I could see how these experiences may have left you believing that you are doomed to lose close relationships. I also get the sense that you are blaming yourself for these losses – as though there was something you did that caused these relationships to die. Sometimes, when we come to believe that we are abandonable, we simply decide that we will stop playing the game; stop doing things to try to make new relationships happen, and stop treating other people with respect (because why bother – they will just hurt me/leave me anyway). I get the sense you might have gone in this sort of direction – that you might be chronically depressed as a result of all this stress, and your lack of positive interactions (or belief that positive interactions are possible and sustainable).
There is hope for you; of this I'm fairly certain. What you'll want to do will be to help you to raise up your mood, to help you examine and question your beliefs about intimate relationships, to help you understand better how you come across to others. Taking these steps will help you to better understand why you've become so hopeless sounding, and so stuck – and it will help you to have the motivation to take the concrete steps necessary to expand your social horizons. I'll suggest that you visit with your doctor and describe your mood to her, your discouragement and lack of hope, etc. Ask if an antidepressant medication might be something useful and safe for you. There are a number of good and pretty safe medicines out there today that can help with depressed mood symptoms. Such medicines don't fix your outlook – but they do help raise your emotional 'floor' so that you don't get as discouraged. Next, I'd recommend you get yourself into weekly psychotherapy with a professional therapist – either a cognitive therapist or an 'interpersonal' therapist. You seem in need of social support, you might benefit from learning how your thoughts influence your emotional life, and you might benefit from being able to learn how you come across to others. A good therapist can provide these important learning experiences and more. It will be somewhat costly and I know you are saying that you don't have employment right now. Do this as soon as you can find a way to afford it; it will be a major investment in the quality of the rest of your life. And if you don't get along with the first therapist you choose, don't just run away from the process. Either stick it out with the therapist and try and learn why you want to flee (sometimes a good therapist will uncover themes we don't want to face and we can run away when we should be sticking around to deal with them), or find a new therapist with whom you can get along better. Finally, I think you might do well to look into finding ways to join groups so that you can meet people. You seem starved for intimate human contact, and you might be able to make a few friends if you were to do some volunteer work or join community groups. Good luck.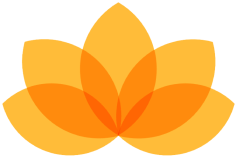 Myndfulness App
Designed to Help You Feel Better Daily
Download Now For Free
Ad