My Boyfriend Doesn't Seem To Have Gotten Over His Ex-girlfriend
Question:
My boyfriend and I have been together for almost a year now. Although I am in love with him, I am very nervous about the things he says about his ex. It seems as though all his problems come back to her. For example his inability to believe that I wont abandon him. He also gets a temper when I say anything that sound like anything she said to him. I also found out that i look a great deal like her. I don't even know how to begin to talk to him about this without him getting angry. I really want to be with him. He can be very sweet and seems to care about me a lot. He's even gone as far as to offer me a place to live. Should I be worried that he still brings her up regularly?
This Disclaimer applies to the Answer Below
'Anne' is the pseudonym for the individual who writes this relationship advice column.
'Anne' bases her responses on her personal experiences and not on professional training or study. She does not represent herself to be a psychologist, therapist, counselor or professional helper of any sort. Her responses are offered from the perspective of a friend or mentor only.
Anne intends her responses to provide general information to the readership of this website; answers should not be understood to be specific advice intended for any particular individual(s).
Questions submitted to this column are not guaranteed to receive responses.
No correspondence takes place.
No ongoing relationship of any sort (including but not limited to any form of professional relationship) is implied or offered by 'Anne' to people submitting questions.
'Anne', Mental Help Net and CenterSite, LLC make no warranties, express or implied, about the information presented in this column. 'Anne' and Mental Help Net disclaim any and all merchantability or warranty of fitness for a particular purpose or liability in connection with the use or misuse of this service.
Always consult with your psychotherapist, physician, or psychiatrist first before changing any aspect of your treatment regimen. Do not stop your medication or change the dose of your medication without first consulting with your physician.
Answer:
Is it really a question of whether you should be worried or not? Clearly, you are worried and perceive a threat or problem with regard to your boyfriend's continuing sensitivity about his ex-girlfriend. From what you've written about, I agree that there is a real problem. It doesn't appear that he has moved on. In fact, it looks like he is trying to recreate his old relationship with you in a way that marginalizes your own independent person-hood. The fact that you are frightened of his temper and have become afraid to speak openly to him for fear of angering him is also a bad sign that suggests (to me anyway) that the relationship is not on a good foundation of mutual respect and honesty. I do not believe things will get better as you become more economically dependent on him.
Dr. Dombeck has written about a phenomena known in the therapy world as transference. Transference happens when people in newer relationships act towards their partners in ways that recreate the dynamics of older relationships with other people. So, when your boyfriend selected you in part because you reminded him of an old girlfriend, and when he shows special sensitivity towards you when you act in ways that remind him of her, this may be transference happening. Transference doesn't mean that he is sick or mentally ill. It does mean that he is "asleep" or unaware in some important fashion and not recognizing the distinctions between old and new relationships that must be present in order for you to feel respected and loved for who you are and not for who you look like.
In summary, I think you should proceed with great caution with regard to getting more serious with this boyfriend of yours. I think you need to risk his anger and have a direct heart to heart conversation with him telling him that you are aware that he is relating to you in ways that are defined by his older relationship and that you resent this (or however you feel about it). Perhaps, if you point out what he is doing to you, he will have the capacity to awaken and stop doing it. If he doesn't then maybe you're better off long term with someone else.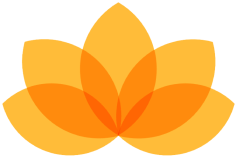 Myndfulness App
Designed to Help You Feel Better Daily
Download Now For Free
Ad