Can A Marriage Withstand Group Sex?
Question:
I'd like to ask you an advice concerning my sexual feelings. I'm male in my late twenties, married. Sex is an important part of my life, of my psychological self-comfort. I'm always tending to look for new experience in sex – involving fantasies and strange ideas. We are having, together with my wife, lots of fantasies that excite both of us. We have tried everything in sex as long as it involves both of us only. The problem is that it doesn't seem enough for me. I am always attracted by the idea of group sex, of introducing another person or people to our sexual life. I feel that it would be extremely exciting to have somebody else performing sex next to us or with us. In my previous relationships, it happened once that I was with more than one woman in one sexual act. Till today, I cannot forget about it, I feel it was so good. Now, when I'm married, I'm not alone in this choice. I've talked to my wife about it. The idea-itself excites her but she is not ready to go for it. I feel that introducing another person will make our sexual life more reach, that we will both be able to enjoy another side of sex. Sometimes I feel that I'd like to watch my wife having sex with another man. I'd like her to perform it to me just like I'd like to perform to her me being with another woman. It's not that I'm seeking for another woman, I wouldn't go for another woman behind the back of my wife. – it's just that I feel it would be so exciting and fulfilling both of us if we show to each other another face of sex: group sex. It would excite me to watch my wife with another man because I know it would be our game to make us happier and more satisfied – because we BOTH would be there. I wouldn't feel any physical attachment to a person or group of people with us, I would just like ME and MY WIFE to experience something different – and I don't care to know who "the other people" would be. I feel that our (my wife's and mine) sexual life would become much richer. It think it would also excite me to have another couple having sex next to us, even without interfering into our sexual activity. I wouldn't mind either having somebody watching us. All is a matter of this great performance that can introduce new emotions to our relationship. I talked with my wife a lot about it and till now she is not sure, she can do it but she agrees that the idea is so exciting. She is afraid of "what will we feel after? How would we go on?" I think it's worth trying and if we don't like it, we can forget about it and never do it again. I'm really lost in this subject. Should we go for it or should we erase this subject from our minds? Would group sex destroy our marriage? Or would it make it fuller and sexually more satisfactory? Please give me your opinion about it.
This Disclaimer applies to the Answer Below
'Anne' is the pseudonym for the individual who writes this relationship advice column.
'Anne' bases her responses on her personal experiences and not on professional training or study. She does not represent herself to be a psychologist, therapist, counselor or professional helper of any sort. Her responses are offered from the perspective of a friend or mentor only.
Anne intends her responses to provide general information to the readership of this website; answers should not be understood to be specific advice intended for any particular individual(s).
Questions submitted to this column are not guaranteed to receive responses.
No correspondence takes place.
No ongoing relationship of any sort (including but not limited to any form of professional relationship) is implied or offered by 'Anne' to people submitting questions.
'Anne', Mental Help Net and CenterSite, LLC make no warranties, express or implied, about the information presented in this column. 'Anne' and Mental Help Net disclaim any and all merchantability or warranty of fitness for a particular purpose or liability in connection with the use or misuse of this service.
Always consult with your psychotherapist, physician, or psychiatrist first before changing any aspect of your treatment regimen. Do not stop your medication or change the dose of your medication without first consulting with your physician.
Answer:
I'm generally against extra-marital sex of any sort as I believe that it tends to degrade a couple's intimacy rather than foster it. However, that said, I'm not against two persons (or more) participating in mutually consensual activities either provided that they are not harming others in the process (such as in the case of adultery). The key phrase here is "mutually consensual". Your wife is saying that she isn't ready for the sort of activity you want to move towards. I say don't push her on this. You've made your feelings and desires clear to her. She can let you know if and when she wants to go there with you. I can't say whether you will destroy your marriage with your proposed activity. However, I do think you are playing with fire. Sexual energy is very potent energy. It is part of what keeps marriages vital and it can wreck marriages too if misapplied. You are just talking when you say that you won't form attachments to the other women you sleep with. I don't believe that for a minute. You will, if not the first time, then the second or third or forth time. When will it end? Also, by having sex with multiple partners you risk one or both of you acquiring life threatening diseases such as AIDS. Unless you BOTH just have got to try this group stuff, I say to you, why risk a good thing you've got going?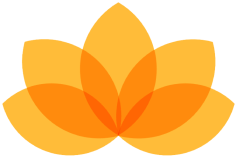 Myndfulness App
Designed to Help You Feel Better Daily
Download Now For Free
Ad