Question:
A young man has been helping us with heavy jobs weekly for five years. In that time we established a trust and a friendship, had fun and flirtations, and he would drop in often and be invited to stay–as ours is a warm and loving household. Two years ago we began a lovers relationship that was fun, exciting, and content. He spontaneously would reiterate conversations he had with friends about how he was happy. However, this young, mature, driven, man is also far above others in his ways, and he has a plan to marry have children etc. He felt that it was wrong to be dating me (we were together 4 out of 7 nights – slept together, vacations, holidays…), because I didn't fit his plan. I am 14 years older and have young children. In spite of my age he was never embarrassed to be out with me, tried new adventures willingly, seemed content and very happy (in spite of a somewhat pessimistic attitude). He gave me a lovely ring for my birthday, took me out with his brother and friend (and seemed elated and protective). Our intimate life was outstanding and full of energy. He broke it off a year ago now – although we have gotten together a couple times after that. I am heartbroken. He was the love of my life. I miss him. I have written and called, and he has completely cut off all contact, runs from me, says hateful things, says contradictory things. He knows I am caring, and have had tragedies; I don't want this to be another. He has resisted so hard, and I have tried to get back with him and diffuse his anger at me. Help me to understand this. On one hand I feel like he loves me, but can't deal with it. On the other hand, it's been a year of nastiness and deep pain, and he doesn't seem to care. He has bought a house and has an unlisted phone – I know because of me. I am devastated, getting counseling and antidepressants, but it is the most important thing to me because he is the love of my life. He has gone from tender and caring to hateful and mean, and turned me into a stranger.
This Disclaimer applies to the Answer Below
'Anne' is the pseudonym for the individual who writes this relationship advice column.
'Anne' bases her responses on her personal experiences and not on professional training or study. She does not represent herself to be a psychologist, therapist, counselor or professional helper of any sort. Her responses are offered from the perspective of a friend or mentor only.
Anne intends her responses to provide general information to the readership of this website; answers should not be understood to be specific advice intended for any particular individual(s).
Questions submitted to this column are not guaranteed to receive responses.
No correspondence takes place.
No ongoing relationship of any sort (including but not limited to any form of professional relationship) is implied or offered by 'Anne' to people submitting questions.
'Anne', Mental Help Net and CenterSite, LLC make no warranties, express or implied, about the information presented in this column. 'Anne' and Mental Help Net disclaim any and all merchantability or warranty of fitness for a particular purpose or liability in connection with the use or misuse of this service.
Always consult with your psychotherapist, physician, or psychiatrist first before changing any aspect of your treatment regimen. Do not stop your medication or change the dose of your medication without first consulting with your physician.
Answer:
It sounds as if you're in a very difficult situation, and my heart goes out to you. With as little information as it seems you have, there is no way of knowing what is going on in his life. The one thing you do know is that he needs some time away from you. (He has made that painfully clear.) I know it will be hard, but try to give him the space he needs. Although you only want to help him, this is impossible if he doesn't want to accept your help. As you try to recover from your hurt, concentrate on yourself and your children. Remember that even though it seemed he was the love of your life, he may just be the best so far. Don't set all your hopes for happiness on your relationship with this one person. After all, any real happiness you have must come directly from you. Some day he may come back to try to renew what you once had, but he may not. You cannot control the way he lives his life, you can only try to make yours as fulfilling as possible. If this eventually means getting into a relationship with someone else, then go for it! You've seen what kind of relationship you are capable of, what's to stop you from creating a better one with someone else (someone who is not hung up on some predetermined life plan). Best of luck, – Anne
More "Ask Anne" View Columnists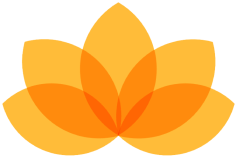 Myndfulness App
Designed to Help You Feel Better Daily
Download Now For Free
Ad