Long Distance Relationship
Question:
I am in a long distance relationship….I went to visit my guy in South Carolina and met him for the first time (we had been talking on the phone exchanging pics etc. for about a year). Now I hardly ever hear from him. Last week he told me it is not that he is not interested because he is, but i still hardly hear from him… Everyone tells me I should not waste my time…but I don't think I am I really like him…just don't know what to do?
This Disclaimer applies to the Answer Below
'Anne' is the pseudonym for the individual who writes this relationship advice column.
'Anne' bases her responses on her personal experiences and not on professional training or study. She does not represent herself to be a psychologist, therapist, counselor or professional helper of any sort. Her responses are offered from the perspective of a friend or mentor only.
Anne intends her responses to provide general information to the readership of this website; answers should not be understood to be specific advice intended for any particular individual(s).
Questions submitted to this column are not guaranteed to receive responses.
No correspondence takes place.
No ongoing relationship of any sort (including but not limited to any form of professional relationship) is implied or offered by 'Anne' to people submitting questions.
'Anne', Mental Help Net and CenterSite, LLC make no warranties, express or implied, about the information presented in this column. 'Anne' and Mental Help Net disclaim any and all merchantability or warranty of fitness for a particular purpose or liability in connection with the use or misuse of this service.
Always consult with your psychotherapist, physician, or psychiatrist first before changing any aspect of your treatment regimen. Do not stop your medication or change the dose of your medication without first consulting with your physician.
Answer:
I think I am siding with Everyone here. Don't waste your time. This is not a real relationship. To be clearer, this is not a substantial relationship you should waste your precious time on.
Are you familiar with the concept of "voting with your feet"? The idea is that sometimes people say one thing but they really mean another. They aren't always lying either. Sometimes they don't want to hurt your feelings, and sometimes they don't know their own feelings too well and think they feel one way when really they don't. And sometimes, unfortunately, people are just manipulating you and lying to you for their own purpose. Whatever the reason it may be occurring, I've got a sense that this guy is saying one thing but "voting with his feet" in the other direction by actually acting differently than he says he feels. If this guy made time for you before he ever met you, and now that he has met you is not making time for you, that most likely means that he is no longer all that interested in you. He might not want to tell you this just yet, because he might not be sure how he feels, and it might be nice to have you there in the background in case something else doesn't work out. But either way, these would be selfish motives on his part, and not in your interest.
Believe it or not, it is rather easy to know when someone really likes you. They go out of their way to make contact with you, and they make the time to spend time with you. If someone who says he likes you isn't doing this sort of thing, that means he is likely ambivalent about you and thus he is not worth investing your time in.
Your time; your emotional energy; these are valuable things! You only have so much of each to go around. If you invest them into a man who is not returning your affection in an active deliberate way, you run the strong risk of wasting your time which you cannot get back.
Therapists are Standing By to Treat Your Depression, Anxiety or Other Mental Health Needs
Ad
Instead of trying to meet people in far away places, see what you can do to meet people who are more local to you. If you live in a place where you feel you don't have prospects, maybe you can think about moving to a place where you're more likely to have prospects. This can be hard to do and sometimes is impossible, but many people do this sort of thing. At any rate, don't continue to invest your energy into potential relationships that are not giving you a clear and unambiguous signal of interest back.
More "Ask Anne" View Columnists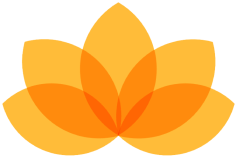 Myndfulness App
Designed to Help You Feel Better Daily
Download Now For Free
Ad