Question:
My ex-girlfriend of two and a half years just moved back into the area after being gone and out of my life for 3 1/2 years. We went out to celebrate her return and one thing led to another, suddenly, three days after she got back, we are sleeping together again and falling (me at least) back in love. Let me qualify that by saying that she had been "the love of my life" thus far, so the feelings are very real and about as deep as you can get at 23. Last night (1 week after she get back) she tells me that she is "falling back in love with me" and is thinking about spending the rest of her life with me. Then she tells me that her ex BF is going to be visiting a few hours away and she had told him before she "fell back in love with me" that she would spend the next five days with him (i.e. sleeping in his bed, maybe sex…) and would feel badly if she let him down. Let me say also that there is no concrete commitment between her and I at this point, but the "L word" has been spoken by her and I. She left today, and I feel like someone ripped out my insides and jumped on them. I know I will feel this way for the next 4 days and 12 hours, and I am not sure how I will feel when she gets back. Should I try to forget about this and chalk one up to "tying up loose ends" and go on unless it happens again? Or should I get all the pain over with now and end it because of the trust issues? I love her more than any other woman I have ever been with, and that's more than a few. I let her know how I felt, but she had made up her mind….she did try to console me and asked that I "have faith in her", but I am not stupid and know what they will be up to. I may never trust her again, but believe me when I say that I will never love anyone as much as her again. Please answer, I am at the end of my emotional rope.
This Disclaimer applies to the Answer Below
'Anne' is the pseudonym for the individual who writes this relationship advice column.
'Anne' bases her responses on her personal experiences and not on professional training or study. She does not represent herself to be a psychologist, therapist, counselor or professional helper of any sort. Her responses are offered from the perspective of a friend or mentor only.
Anne intends her responses to provide general information to the readership of this website; answers should not be understood to be specific advice intended for any particular individual(s).
Questions submitted to this column are not guaranteed to receive responses.
No correspondence takes place.
No ongoing relationship of any sort (including but not limited to any form of professional relationship) is implied or offered by 'Anne' to people submitting questions.
'Anne', Mental Help Net and CenterSite, LLC make no warranties, express or implied, about the information presented in this column. 'Anne' and Mental Help Net disclaim any and all merchantability or warranty of fitness for a particular purpose or liability in connection with the use or misuse of this service.
Always consult with your psychotherapist, physician, or psychiatrist first before changing any aspect of your treatment regimen. Do not stop your medication or change the dose of your medication without first consulting with your physician.
Answer:
Ah Love. What other human enterprise takes us so high and so low so quickly? I guess maybe the only other thing that could do this to us would be heavy drugs. If I get your situation correctly, you are passionately attached to this woman who loves you and possibly another man at the same time. She is having both of you at the same time and you are heartbroken and feeling out of control and helpless. This is a difficult situation to be in, but one that will resolve. An old teacher of mine used to teach "tolerance for ambiguity". At the time I rejected this advice. As I've grown older I see the wisdom in it. You are in an ambiguous situation and need to deal with it as such until you have greater clarity. There are several ways to do this. First, it may help you to pull back and get some distance and perspective on where this relationship fits in the total scheme of your life. I assume you were able to get by before you met her. I assume you were able to get by after you broke up. Maybe life wasn't great, but you were not in grave danger of dying or anything like that. This perspective would suggest that although you would like to be intimate with this woman, you will survive if this is not possible. Keep this in mind. Write it down. Second, make a list of things you spent time on and enjoyed doing during times in your life that you weren't with this woman. Rather than hanging around for days moping and feeling pained, go out and be good to yourself by engaging in the things on this list you like to do. This will help you cope. Don't so much try to forget about your woman as just throw yourself into doing other things so she is less relevant. Talk to people about your situation. It helps to speak about your problems with others who care about you. Older people in particular will all be able to relate to your situation and may have advice you could benefit from. Time will help resolve this situation. You'll find out in a little while if she wants to be with you alone, with this other fellow, or with both of you. You'll then have the information you need to figure out what you yourself want to do. Wait until you have the information to act. Finally, keep in mind that this is her problem as much as yours. She is ambivalent, and not you. If you want her, you'll have to be willing to let her go if she chooses that and you'll have to respect yourself through this entire process. If you don't maintain self-respect and some sense of a line that you won't cross (that you won't become her dog for instance) your chances with her are almost certainly smaller than they would be otherwise. Good Luck! – Anne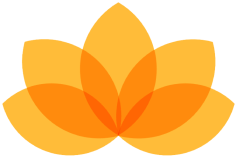 Myndfulness App
Designed to Help You Feel Better Daily
Download Now For Free
Ad