How Can We Stop Our Relationship From Falling Apart?
Question:
I've known my husband for 12 years and we have been married for 8 years. I feel lonely in my relationship with him as I don't really think he understands intimacy. We haven't made love since our honeymoon and I don't feel like I know him anymore as he never talks to me about anything with real depth or allows me much insight into how he feels or what he thinks, wants or needs from life and from me.

I am the complete opposite of but sometimes I am left feeling regretful and a little humiliated for being so open or honest about things that I might hope for or by things that trouble me as it tends to lead to rows and recriminations as my husband seems throw the things I say back in my face, weeks, months, years later as if those things I said define me from that point on. For example, I have expressed that I can feel lonely in my job as I work on my own and rarely speak to people during the day and how I would like to talk more with my husband when he comes home from work about stuff, anything at all. All he hears is that I feel lonely in my job, at home and have no friends and it is his fault. He won't accept that this is not what I am saying to him. I listen to him talk to other people and he is animated and interesting but this doesn't extend to me very often and his attempt at trying to communicate with me is to give me a checklist of stuff that has happened at work. I ask him how he feels about this and that but he doesn't want to, as he says, dump his problems on my shoulders. I have told him that, for me, his being able to confide in me is important and I don't mind at all. If I talk about such things though, I don't think he can cope with it very well as he always wants to fix my problems. To me they are not major problems, once I talk and get it out, and then any anxieties disappear.

On a different note, I remember, at the beginning of our relationship, talking dirty to him in bed and he was visibly shocked. Another time, I was going to suggest watching a soft porn film but he told me he didn't ever want that kind of stuff broadcast into his living room. This surprised me greatly as he was not shy when we met. He pursued me vigorously and seemed very confident. He used to have a same time next year partner who he had casual sex with for 10 years and she was, as he described it, sexually promiscous and she worked in stripper club. So for me, it just didn't add up that he was prudish.

Just before our marriage I used to try to make love in different ways but it was like trying to move a mountain and he stuck rigidly to his way as if nothing had happened. In the end I grew bored beyond tears with the same old way of having sex to the point where I couldn't bring myself to go through the same routine with him and so used to avoid it. I felt very bad about this. We had occasions when I initiated sex but he refused and then he would initiate it always very late at night when I was tired. Then I refused but I also suggested we do it at other times but that was avoided by him too.

Therapists are Standing By to Treat Your Depression, Anxiety or Other Mental Health Needs

Ad

I loved him so very much that I believed I could cope with sex being on the back burner and so, we married. I look back over the last 8 years and the lack of sexual intimacy and I feel confused, mournful and ashamed, and I wonder whether we made a huge mistake getting together in the first place. I can't bear to think of this for too long as we both gave up our previous lives – successful working individuals in different cities – to be together. He didn't want to live in my city and, as he worked abroad, we moved to a different rural town leaving behind all of my friends and colleagues, Anyway, we are at a breaking point. He self defends all the time and I can't bear it. I could tell him my egg is more hard boiled than usual and he would jump to his own defense. I feel like a monster when he does this but I have come to notice that he takes a lot of things I say and it is almost like they define me forever more. For example, I once said that I missed my old work environment and living in the city environment. I was feeling low at the time when I said these words especially as I have not been able to recreate the same work experience here. Because of this, he believes I am now so unhappy and miserable that he can't bear it himself. He tells me he feels he can't do anything right for me and that he can't do enough for me. To me what this means is that I can't talk about normal stuff that couples talk about because, if I do, he magnifies it and turns it into a drama which affects him.

We are at the point of breaking up but we still love each other greatly. We have been to couples therapy but stopped. I suggested going to another therapist but my husband has said from the beginning that he doesn't believe an outsider can help solve our problems. I wonder to myself how long we can carry on like this. It is truly heartbreaking for both of us.
This Disclaimer applies to the Answer Below
Dr. Schwartz responds to questions about psychotherapy and mental health problems, from the perspective of his training in clinical psychology.
Dr. Schwartz intends his responses to provide general educational information to the readership of this website; answers should not be understood to be specific advice intended for any particular individual(s).
Questions submitted to this column are not guaranteed to receive responses.
No correspondence takes place.
No ongoing relationship of any sort (including but not limited to any form of professional relationship) is implied or offered by Dr. Schwartz to people submitting questions.
Dr. Schwartz, Mental Help Net and CenterSite, LLC make no warranties, express or implied, about the information presented in this column. Dr. Schwartz and Mental Help Net disclaim any and all merchantability or warranty of fitness for a particular purpose or liability in connection with the use or misuse of this service.
Always consult with your psychotherapist, physician, or psychiatrist first before changing any aspect of your treatment regimen. Do not stop your medication or change the dose of your medication without first consulting with your physician.
Answer:
In my experience, when there are marital problems, the fault lies with each spouse. The reason is that no one is perfect and everyone contributes something to the problems that pull couples apart. Therefore, the problems in your relationship lie with things each of you are or are not doing. It is understandable that, writing about your marriage, you would describe the problems from your point of view. Yet, I am sure, he would have a different opinion about what is going on. My point is that, if you want to make an attempt to repair your marriage, it will be necessary for you to take a penetrating look at what your role has been with him. You cannot change him but you can learn new ways to approach problems. After all, he must have some reason for stating that he feels as if he cannot satisfy you. Part of that thinking has to do with him but part has to do with you.
For example, the two of you have grown far apart. That distance goes back to unresolved early issues. It appears that neither of you was really happy about giving up where you lived prior to marriage. Compromise is always part of two people deciding to marry. However, if one or both are not honest with themselves or the other about the compromises, they will come back to haunt.
Another example or symptom of your growing distance is the fact that he wants sex late at night but you prefer earlier. You state that, when he wants sex, you feel too tired. So, you have a standoff with one another with no one willing to budge and agreeing to come together, regardless of whether it's early or late, and just have sex. In other words, there is a strong sense that much of the way the two of you relate is through a power struggle. It seems as though winning the struggle becomes more important than being with each other. As another example of this is marriage therapy. In this case, you want to return to seeing the therapist and, now, he does not. Another standoff.
Clearly, he is very sensitive about being blamed for problems and is quick to become defensive. Couples find it difficult to feel comfortable and trusting enough with each other to have sex. In order to resume your sex life, the two of you need to learn the fine art of compromise. This means that neither of you engage in blame, whether implied or direct. At this point it really makes no difference about watching soft porn or talking dirty. What is important is for the two of you to compromise so that you can become intimate again. Therefore, if you initiate and says no but comes around later at night, why not? For the sake of your marriage, wake up and be together.
Also, he may not want to go to couples therapy if he felt you and the therapist were taking sides against him. I don't know if that is true. However, it's important that both of you become more sensitive to one another's feelings. Remember, neither of you is completely at fault for these problems, but neither of you is completely innocent.
Best of luck
More "Ask Dr. Schwartz" View Columnists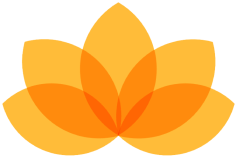 Myndfulness App
Designed to Help You Feel Better Daily
Download Now For Free
Ad