Question:
I have been trying to get unbiased advice on this relationship for a long time now. Most people think I want them to say 'why are you still with him' and 'what a jerk' and so on. What I really am seeking is advice on how to work with the situation, as I want to stay with him. He and I met a few years back and fell for each other, despite his marriage. Back then, I had a brief affair that he found out about. Since then, he is not able to trust me, although I have tried reassuring him that it won't happen again. I told him everything about that affair, what happened, why it happened, and my feelings about it as well. He says he is over it, yet brings it up every time we get into a fight still. Also, whenever he does something I don't like, he gets very angry and defensive and uses that as a weapon, almost as though he should be able to do anything he wants since he stayed with me after what I did. Sometimes I just can't handle his anger at me. He accuses me of things that don't even happen, and when I talk to him calmly and sincerely, he still doesn't believe me. So many things are okay for him to do, but not for me (e.g.: talking to the opposite sex online or elsewhere). It's okay for him to try to call a woman he met online, but if I even chat with a man, he will not speak to me for days. He says it's because I have shown him the type of person I am…but he has shown me things too. I found out he called the Personals several times, and twice I had women he knew approach me with information on his overly flirtatious behavior. I think that he thinks his behavior is okay because of what I did, but it has been over two years since I had that affair, and so many things have changed! What can I do to get things running more smoothly?
This Disclaimer applies to the Answer Below
'Anne' is the pseudonym for the individual who writes this relationship advice column.
'Anne' bases her responses on her personal experiences and not on professional training or study. She does not represent herself to be a psychologist, therapist, counselor or professional helper of any sort. Her responses are offered from the perspective of a friend or mentor only.
Anne intends her responses to provide general information to the readership of this website; answers should not be understood to be specific advice intended for any particular individual(s).
Questions submitted to this column are not guaranteed to receive responses.
No correspondence takes place.
No ongoing relationship of any sort (including but not limited to any form of professional relationship) is implied or offered by 'Anne' to people submitting questions.
'Anne', Mental Help Net and CenterSite, LLC make no warranties, express or implied, about the information presented in this column. 'Anne' and Mental Help Net disclaim any and all merchantability or warranty of fitness for a particular purpose or liability in connection with the use or misuse of this service.
Always consult with your psychotherapist, physician, or psychiatrist first before changing any aspect of your treatment regimen. Do not stop your medication or change the dose of your medication without first consulting with your physician.
Answer:
There is a heavy double standard going on in your relationship. Though both of you have engaged in affairs (and so would seem to be equally guilty in that regard) your man is apparently saying that it was (and is) okay for him to be sexual outside your relationship but that you don't have this right. This is, to put it mildly, a ridiculous idea. Your man sounds quite childish to me, or perhaps just a bit selfish. Given the way things are laid out in your relationship – with your boyfriend the tyrant setting the standards and you not wanting to risk shaking things up or losing the relationship in the process of renegotiating a better deal for yourself I see only one way to get things "running smoothly" as you say. This is – to stop complaining about it, let him do whatever he wants and just accept that you are a second class partner in your relationship. Of course I hope you WON'T do this. I think this solution will hurt you more than it would help. But it does appear to be the best way to have less friction in your relationship. Here is what you should do: Your boyfriend's behavior is outrageous, and is frankly unhealthy for you to be around. It will only make you question your worth and importance. I can see why your girlfriends wonder out loud why you don't leave. I want to tell you that myself. You say that he gets angry about your past single 'indiscretion'. Where is your own anger at his continuing indiscretions? I hope you will consider that you deserve better than this whether you and he stay together or not. You would do well to get the both of you into counseling (or yourself alone if he won't go). Read a book on assertiveness from the library. The solution to your relationship problems is going to require that you stand up for yourself and firmly but gently insist that he grow up and treat you with more respect. For this to happen you will have to treat yourself with more respect first. Good counseling could help you to find that self-respect and willingness to engage the problem, and then to minimize the difficult reactions you can expect from your man while you work your differences out, if that is possible. Good Luck!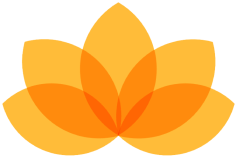 Myndfulness App
Designed to Help You Feel Better Daily
Download Now For Free
Ad